Updates Log


Check back here every now and then to keep up-to-date on all the spicy features 🌶️
July 2021
July 12 - July 16
🎫No more resending of lost tickets!Y ou read that right… we've automated the resending of tickets if a customer gets in touch requesting this! This is triggered when a customer clicks on the 'Contact Organiser' link via your event page, and selects 'Can't find my tickets/invoice'. If the email they enter matches with an existing order, the order confirmation email will be resent. If there's no match, you'll still get this customer query into your nominated inbox
👀Updated Google analytics fields on the advanced > integrations page to be compatible with GA4 tags
💅Minor UI updates to the 'sales by ticket type' and 'sales by event date' trackers on the overview pages of events
Bug fixes 🐛

- Sales by ticket type report was showing different time zones to the hosts set timezone
- Events page "draft" filter was intermittently broked
- Preview seat map links were not working with 'buy tickets' widgets
- Some seating maps were getting persistent loading
July 5 - July 9
🚪Added ability for hosts to reopen all available tickets if they had enabled a waitlist. The put back on sale button appears on the waitlist page and will open sales to the general public.
💸Updated our missing bank account email for those hosts who have not provided a bank account. This email is more instructional and looks less like 'spam'.
📧 Added ability to turn on a buyer email confirmation. This requires attendees to re-enter their desired email address to ensure there are no mistakes
Bug fixes 🐛

- Fixed an issue where you could still buy available tickets even though a waitlist was enabled and tickets were marked as " show as sold out"
- Fixed some issues when trying to select a seat on seating maps
June 2021
June 28 - July 2
👀Added ability to track tickets purchased through waitlist offers. However over the ' purchased' status to see the Order ID for the guests purchase
🙈Added in the ability for hosts to see "incomplete orders" via the orders report. This is a report of all attendees who did not complete their ticket purchase so you can, in detail, see the rate of drop off
📞Added in "mobile" field to the 'join waitlist' form
Bug fixes 🐛

- Email campaigns were sometimes displaying the incorrect event date
June 21 - June 25
Bug fixes 🐛

- Access code usage was not being tracked when used on packaged tickets
- Safari uses noted issues using the pan tool on seating maps
- Resolved issues with the "Online" and "This weekend" search page filters
June 14 - June 18
💲Humanitix booking fees are now broken down into ' absorbed' and 'passed on' in the payout receipt so you can better see how much you have paid.
📃Added 'paid by invoice' orders to the 'orders' report. You can still see paid by invoiced orders exclusivley on the ' paid by invoice' report.
♿Create custom accessibility information via the design & comms > accessibility information page so you can tailor your events facilities even better.
Bug fixes 🐛

- Access code usage was not being tracked when used on packaged tickets
- Safari uses noted issues using the pan tool on seating maps
- Resolved issues with the "Online" and "This weekend" search page filters
June 7 - June 11
📱🤝📱 Added in usher instructions to the "get event access" scan screen in the scanning app. Easy instructions to get you and your scanning team ready on the big day!
🔍🤷‍♂️Attendee names and seating locations now appear on the order view and when swapping or cancelling a ticket. "Which one was that again?". That's a question we don't want you asking yourself anymore. Easily see which ticket belongs to who at all stages of ticket management.
🧾Menu changes!
- Renamed "Design" to "Design & Comms" to better reflect the nature of its options
- "Accessibility" has been moved to "Design & Comms"
May 31 - June 4
📩Readded QR code onto the confirmation email. You may have noticed the QR code disappeared from ticket confirmation emails. This was originally removed due to some confusion on it's use. We've added this back in after long discussions, along with some instructions for attendees.

This QR code is the same QR code that appears on a buyer's first ticket. An usher can scan this QR code to check them in and then bring up all tickets on their order to check them in manually - time saving! Or, an attendee can click "View ticket" on their email to view all tickets.

If the buyer only has one ticket, then no need for them to open their ticket 😁
Bug fixes 🐛

- Gift card reports were not showing all Gift Cards
- Failed to send error when trying to resend orders Paid by Invoice
- Fixed rotation issue for tables on seating map whereby you could not adjust to a straight edge

MAY 2021
May 24 - 28
🏋️‍♂️We've increased the max amount of tickets users can purchase per order to 300. That might not be for everyone but represents a continued strengethening of our platform's capabilities
♿Updated our Accessibility additional question template. Based on some great feedback we've removed the dropdown set of options asking to label a disability. Instead, guests can now simply state their needs.
📑GL codes now appear on payout receipts. These previously appeared only on the payout confirmation email. That makes for a happy accounts team.
Bug fixes 🐛

- Additional questions after checkout were stalling after clicking "submit"
- Sales figures were not appearing when downloading the 'orders' report
- Trying to download the Donations report was giving an error
- Invoiced orders were being marked as "Not Sent" despite invoices being sent and marked as "Paid"

May 17 - May 21
Bug fixes 🐛

- Custom email message was not displaying on confirmation emails
- "New Event" Zap was not detecting any events in Zapier connections
- Changes to default settings were not saving
- Checkout page kept loading when cancelling an order via Zip
- Email campaigns were not displaying any information in "Event Date" field
- Undo button was temporarily not working on seating maps
- GST settings were not being carried across when creating a new event
- Icon sizes in seating maps were reverting to their original size after saving
- Event Summary reports were getting stuck on loading for large accounts
- Waitlist was not being triggered if organiser had reduced the ticket capacity after ticket sales had begun

May 10 - May 14
🛑Hold up! 🛑 Do you have an event coming up soon that you're looking to scan tickets for? Slide your hand over to your phone and click on that cute purple app! 💜
📱We've released a new version of the Humanitix scanning app! 🔥 Make sure your app is updated through your app store today!
Featuring some UI improvements the app has been completely re-worked under the hood to make it faster, more reliable and stronger than ever. From festivals to workshops, this baby will get everyone through the proverbial gate in no time.
We've reached feature parity with our previous app in this sprint but this new design will be the perfect foundation to release a sleuth of updates and new features in the coming months. Keep the eyes on the screen.
🤷‍♂️🗺 Added the To be announced location type. Not sure of the venue just yet? Use this option
📑Added the unique event ID in both Event summary and Payout reports. The unique event ID which appears on your statement when your payout has been made can now be found across your reporting to help your financial reconciliations.
Bug fixes 🐛

- Unable to get past the first page on the waitlist
- Confirmation emails were being sent without event information if both 'Send tickets' and 'Edit order' options were turned off
- Event dates weren't appearing on the calendar picker
May 3 - May 7
🥶 Winter is coming but we're staying warm with loads of events! The people are hungry for entertainment and excitingly we're in the final stages of testing our new app!
🌏Multi-country bank account support. You can now create multiple bank accounts under different currencies. Events can only be paid out to a bank account in the same currency. Events with bank accounts set from another country have had the bank account removed
💲Zippay transactions will now have a fee of 2.5% charged on top of the net sales of the order. This is never worn by attendees and is worn by the organiser. This is applied to all new events created moving forward. Existing events will not be subject to this change.
See how you can enable Zip for your event HERE (AUD events only)
🗺Location search has now been removed from the additional question address field.
While this used to be plugged into Google maps, we've made a tough decision to remove this while we find a better, more affordable solution. This will affect all new events only.
Updated the waitlist page with tabs, rather than having two separate pages on the left-hand side menu bar.
Updated the waitlist confirmation email an attendee receives when joining.
Bug fixes 🐛

- GST settings were not being copied across when duplicating an event
- Event with multiple dates not showing future dates on the event page
- Payout receipt was missing rebates on Stripe transactions
- Refunded donations were sometimes still appearing on donations report
- Updated text for sharing permissions
- Payout receipts were erroneously displaying the sales amount in "Manual sales"
APRIL 2021
April 26 - April 30
QR code was removed from the order confirmation email.
Up until now, the QR code appearing on order confirmation emails was a copy of the first ticket's QR code. While great for quickly bringing up a whole order it also caused confusion with certain tickets being checked-in when they shouldn't have.
We have removed this in the short term until a better solution is implemented.
Bug fixes 🐛

- Access code usage was not being tracked for some events
- Cancelled tickets were still appearing when accessing the PDF ticket
- Attendees with swapped orders were able to request an automatic refund, although no refund was processed
- Default answer to additional question was applying to all ticket types when only one ticket type had been selected
- Attendee details report was not displaying all data
- Could not tip fees on an event with only a donation option
April 12 - April 16
🚨⚡Big one! The NSW Discover voucher program is live.
The NSW government in Australia has launched a great initiative to give 4 x $25 vouchers to all NSW residents. We've teamed up with them to allow attendees to use their discover vouchers at checkout.
Check out our FAQs page HERE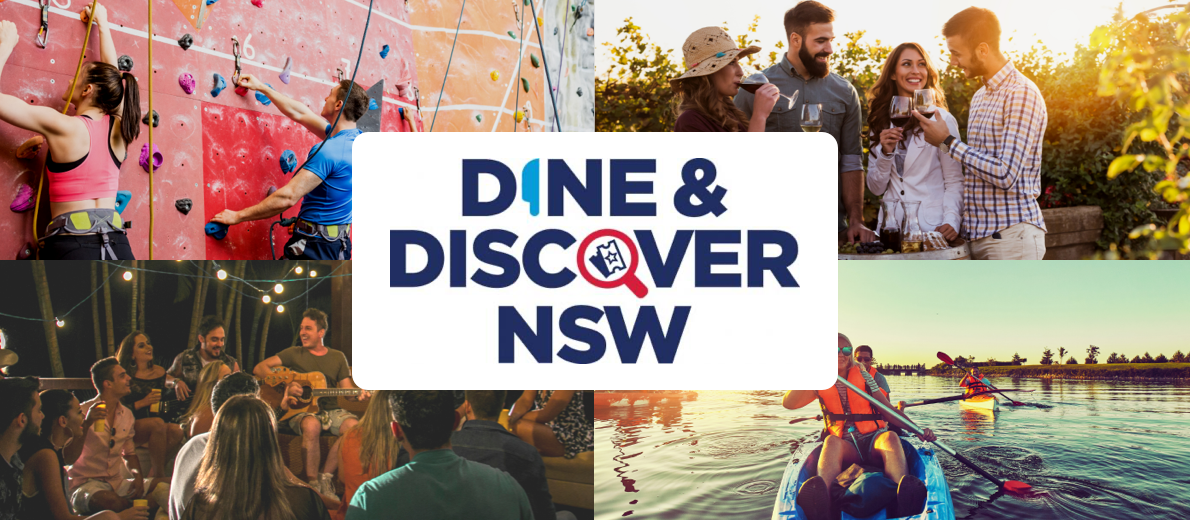 Updated waitlist to include a "put back on sale" option
This is great for when you've sold out but have now a bunch of extra tickets to put on sale. Rather than managing the waitlist, simply put tickets back on sale for everyone to grab!
Set up a waitlist for your event via manage attendees > waitlist
Check out the new documentation HERE
Bug fixes 🐛

- Events were wrongly labelled as past when Live (only affected view while in humanitix console)
- Some users were unable to duplicate events
- Some users unable to download the event-level PDF guest list
- Unable to import additional questions template
MARCH 2021
March 15 - March 19
We've been working on some things under the hood this month so we're lighter on product updates but that doesn't mean we haven't done some groovy things. And wait till you see what's around the new corner... (did someone say new app?👂)
Ability to apply order messages per ticket type 🗒
While it's always been possible to add custom messages to the confirmation page / email / ticket, you can now add these based on the ticket type an attendee selects during checkout. Everyone might not need the same information!
Head to design > messages on your next event!

📅💸 Ability to delay the payout date of your event both at the event and account level.
We typically process payments within 3 business days of your event end date, but maybe you need some time to manage refunds or your finances. You can now delay this payment - all without reaching out to us!
Head to payments and fees > settings to delay your event payout. You can also set this as an account default.
FEBRUARY 2021
February 22 - February - 26
🤏It's all about the little things! Chipping away at some small tasks to help the overall experience 💅
Updated the Event Summary report to include more fields such as add-on sales, rebates etc.
Minor change to Payout receipt to include reference to tax where it needed to be
Ability to delete bank accounts (these could only be changed up until now)
Added prompt to 'resend tickets' once an invoice has been marked as paid.
🔢Unique IDs for each event payout to help you and the finance team keep track of credits into your bank account.
💡We've added a new report! - additional donations 💰
Find this under the reports tab on the top to easily draw a list of all those who have made a donation.
Bug fixes 🐛
February 15 - February 19
🇫🇯 FJD dollars are now an accepted currency for events - let's get Tropical! 🌴
Location overrides will now appear on the calendar entry when an attendee clicks 'add to calendar' on their confirmation email
This is great for getting the right location to attendees within multi-day events. Check out our full guide here
February 8 - February 12
Things are still a bit uncertain at the moment - however you can be certain that your venue will be Covid-safe!
🪑❌🪑We've introduced socially distanced seat maps! This feature will keep a space between each booking made to your event without having to manually block out seats. Easy for you, safer for your attendees. Boom.
Minor improvements to console navigation so that tabs are clearer to read and sidebar navigation opens correctly - we love little makeovers! 💇‍♀️
February 1 - February 5
We're taking a look at things under the hood! 👩‍🔧🚘 Pretty features are great but our team is constantly working on improving our platforms infrstructure so that no matter how much we grow we can be better, faster, stronger 🤸‍♂️
Vast updates to our email infrastructure for more reliable and repayable emails
Updated our ticketing infrastructure that greatly improves performance (great for when many punters are trying to buy tickets at the same time)
Fee structures are easily transparent via the payments and fees > settings page of an event.
JANUARY 2021
January 18 - January 22
Added confirmation / review messages when sending Email Campaigns so you can avoid emailing anyone you weren't meant too!
You'll notice we added a small warning message against using our email campaign for promotional marketing.
🐵If you haven't already, check out our Mailchimp integration which is a great solution for emailing those keen attendees looking to kept up-to-date with all your latest events
January 11 - January 15
We hope you enjoyed your break! By now most of us are back into the mines including the Humanitix team and we're looking to ramp things up! 🙌📈
🇺🇸 We're soft-launching US events! You can now publish free events while selecting USD as your currency. We'll ramp things up to get your events across the Pacific up-and-running
📇 You can now add a Purchase Order (PO) number to invoices and resend them to attendees should they require.
Find the order under the paid by invoice page. Click edit and add the PO in the Notes section. Save!
You can now resend invoice or download invoice
January 4 - January 8
✨What a start to the year! Things are only up for 2021. New year, new events, new features 🎆
🎪Added ability to add a notes to tickets based on seat selection. Give your attendees last minute instructions on your venue by adding a note to their digital ticket. Head to Seating Maps > Edit > Seat Layout. Click on your seating blocks / tables > Settings and add your note for anyone who registers in those seats.
🔔 Sales notifications are now on by default. Keep your finger on the pulse with email notifications of sales to your event(s). Checkout how you can manage notifcations here
✅ The attendees report now has Checked-in and Not-checked-in filter options.
(It's basically a naughty or nice list)
Bug fixes 🐛:

Fixed an issue with split fees where it was being passed on rather than absorbed
Fixed an issue where event information was being cached when trying to post an event to Facebook, drawing a previous events information instead.
Fixed an issue with Add-Ons report not showing all available data
Fixed and issue where deleted ticket types were still showing in the "By Ticket Type" fee settings
Fixed an issue where extra spaces weren't being ignored when entering a buyers email address during checkout causing orders to not be received
DECEMBER 2020
December 21 - December 25
🎅 Santa's made his final run of the season, and thankfully, we're still on the nice list 😇
🔇Email campaigns now have an Unsubscribe/Resubscribe option. While some attendees love to be kept on the loop, others like their space. Attendees can now unsubscribe themselves from email campaigns for that event via a handy link at the bottom of the email.

You can track your unsubscribers via the Email Campaigns page.
December 14 - December 18
🎁 Christmas is almost upon us and the elves have been hard at work to put lots of presents under the Humanitree 🎄
👨‍🤝‍👨"Same as buyer" option now only appears for the first ticket. This will help ensure you get that unique info for each ticket holder.

📅Ability to customise the description of Add to Calendar entries. Add your zoom link, a link to their digital ticket, or any other handy information into the calendar message. Head to Design > Order Messages of your event.
📧Removed "Attendees Only" option in email campaigns to avoid confusion if not taking email addresses - We addressed some confusion whereby organisers were sending emails to '0' people as email addresses on tickets were not collected.

🔁Swapping Tickets now send a confirmation email. Transferring an attendee to a new event? They can now be automatially notified with a new ticket confirmation email. Previously, this had to be done manually.
🆓Manual Orders record a $0 sale if complimentary selected as payment type. Organisers need no longer be confused that they have collected 'sales' for free, manual orders.
🐒We're continuing to announce our awesome partnership with Mailchimp!

You'll see this advertised on our email campaigns page. Connect your existing Mailchimp account or consider using it to email out your invitation to your next event!
Bug Fixes 🐛 / Updates 📤:

Minor design tweaks
Error message appears when sending an email campaigns with attachments above 3mb
Extra spacing ignored when bulk attendees
Gift cards now correctly show usage
Updated the wording on our automatic refund emails attendees receive to be more clear
All Action (View, Swap, Resend Tickets, Refund / Cancel tickets) options now available whether you are clicking via the order listings page, or on the order itself.
NOVEMBER 2020
November 16 - November 20
Added a New Calendar Date Picker to help you create and manage recurring events. Check out our guide on adding recurring schedules for your events HERE
Simply click Recurring dates on the Basic Information page of your event >> Edit Dates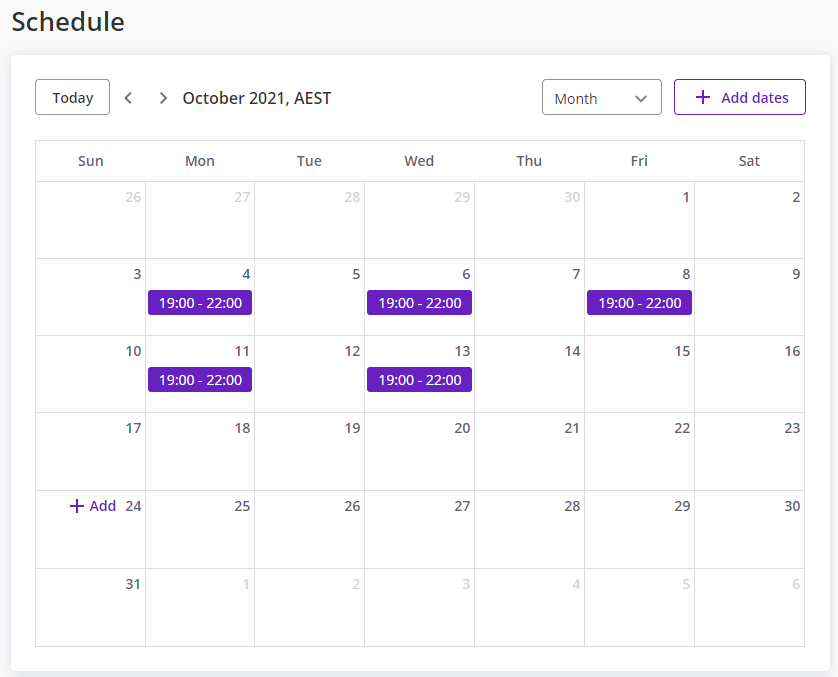 Updated the bank account format for NZ organisers. Not wanting to confuse our NZ organisers any longer, we've updated the bank account format to the NZ standard xx-xxxx-xxxxxxx-xxx, previously this was listed in an AUD format (BSB xxx-xxx Account Number xxxxxxxxx)
A couple of small bug fixes 🐛
OCTOBER 2020
October 19 - October 23
They've changed the menu! 🥡 Returning to your favourite watering-hole? You'll notice we've made some slight adjustments to our delicious menu (bars)😋
Highlights:
I'd like to report a... - Check out the top menu bar. We've consolidated the "Sales" and "Reports" tabs into one easy option. Quickly find the most used reports or click on "All Reports" for the full degustation.
Avoid getting lost with a Seating Map 🗺️- We've added our Seating Map tool to all accounts by default now - previously we had to enable this manually. With our major updates, and some very helpful guides, we're confident you'll put together a delicious venue map for your attendees.
Feast your eyes on the left-hand-side menu bar to see the Seating Map option
Check out our Quick guide HERE
Need more help? We have a comprehensive guide HERE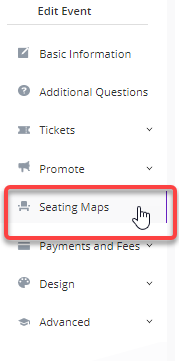 September 28 - October 2
🚨 Alert! Alert! 🚨 New unique features are setting alarms off ⚠️
Highlights:
Updated event notifications to easily control who receives notifications for attendee enquiries, payout emails, and new orders.🕵️ If you've noticed this missing from the Basic Information page, head to Advanced > notifications. If you've never heard of this, well then you're in for a treat🍬
Who pays the fee? - Last week we introduced the ability for you to split the fee between you and the attendee. Now you can give them the option to decide for themselves! Our new Tip Fees feature gives attendees the choice to cover the booking fee so your event or fundraiser gets more in the pocket 💁‍♀️💸
Get ahead of the Curve ↩️ - We continue the exciting journey of Seating Maps 2.0 with the new ability to skew and curve rows of seats - it's much cooler than it sounds - and is bound to make your next venue map look top-notch - all at no extra cost!
A much better outlook, literally 📧 - Thanks to our Outlook email users, who endured a less than stellar looking confirmation email - we've now updated these so they're on par with other email clients such as Gmail, making your attendee's emails clear and beautiful.
If you're looking to Sign Up with a new account, you'll also notice some light updates to the sign-up form to make it clearer and more legible.
SEPTEMBER 2020
September 21 - September 25
Mark this down in your diary 📓 This week we've been scratching our heads and tinkering around with our tickets and calendar functionality 📅
Highlights:
What day was that again? 🗓️ - Individual Ticket Types can now generate their own unique Add to Calendar links using date & time, and location overrides. This is great for those event series with multiple events running over several days.
Added a new Add to Calendar modal on the confirmation page and email for these new multi-date events.
Ticket types no longer have a sales start / end date option selected - to avoid confusion when looking at the ticket type settings. The nature has not been changed however; ticket sales will start when an event has been published, by default.
With the rising temps, Various bug fixes 🐞
September 14 - September 18
Ladies and Gentleman, please take your seats 🪑 The show is about to begin 🎭 This week was all about unleashing some exciting new features sure to warrant a standing ovation.
Highlights:
Smell that?... New seats... - We excitedly welcomed a new and gorgeous version of our Seat Maps tool. This new version adds enhanced navigation, seat map building, and ticket assigning features. We'll continue to roll out new additions and fixes to the Seat Map tool over the coming weeks and months too! Reach out to us to see how you might use it for your next venue event.
Fees with ease - We've added greater flexiblity to the fee structures for your event. Fees can now be split between you and the attendee. Per event, per ticket, fixed fee and payment fee ⚖️ Check it out on the Payments & Fees >> Settings page
Various bug fixes 🐞
August 31 - September 4
This week we focused on the gooey, feel-good stuff 🥰 offering new experiences to share and promote your event and importantly the great impact it's generating + some touch-ups on our tickets and reporting - hopefully, that also makes you feel good 😜
Highlights:
Shout it from the rooftops 📣 - Introducing the Promotional Hub! An easy way to share and promote your event and your partnership with Humanitix ;)
Track your social impact with an updated event Overview page which helps you see just what an amazing job your event is doing 🙏 - every ticket counts!
Consolidated the Digital ticket and Downloaded/PDF ticket into one ticket design - we previously had two! That definitely sparks joy! 💥
Attention Accountants 💲 - Make life a little easier for your finance dept by adding your GL code on the event payout invoice so they know where to allocate funds as they come out. Find this under the "Payments/Fees" > "Settings" page of your event.
AUGUST 2020
August 24 - August 28
Is it too early for Spring cleaning? 🍃 We have been focused on tidying-up the platform for FREE events, improving reporting, and readying for our upcoming Mailchimp e-commerce integration (ooh baby!) 🧹
Highlights:
No longer sending invoices on confirmation email for FREE orders
Updated "Orders" report to include answers to organiser marketing opt-in question.
Updated "Attendees" report to show answers to the address question in separate columns
Bug fixes:

Some users reported errors loading Attendees report
Seating map locations not appearing on Global reports
August 17 - August 21
Previously, organisers could either choose to pass-on fees or absorb fees but there was little control beyond that. This update gives organisers ultimate control on how they would like to structure their fees.
Ability to split fees between organiser and attendee
August 3 - August 7
This week has seen some major improvments to how Event Series are managed. We have also released the ability for attendees to cancel/refund (if switched-on) which will save heaps of time for both organisers and their attendees.
Highlights:
Ability to limit the number of tickets per order
Added a "delete tour page" option when there was none before
Added a "recurring event" toggle in the event location field
Can now allow ticket buyers to refund their own tickets via their Edit Order link / Contact Organiser request form
New  "per order / per ticket" additional questions toggle
JULY 2020
July 27 - July 31
We have spent time giving organisers more clarity in our reporting and provided additional flexibility for multi-currency organisers amongst other things.
Highlights:
Updated Attendee reports for consistency when drawing these event-level and global-level
Default gateways can now be set per currency 
Updated "Order Messages" design and preview
Bug fixes 🐞:

Assigned tickets / App scanner
July 20 - July 24
Based on user feedback, we have put key info in more intuitive places. Also, our new Invoice Gateway Link allows organisers to switch on the invoicing gateway for a specific customer - saving lots of admin!
Highlights:
Moved Event URL to the Basic Information page
Allow attendees to pay-by-invoice via a unique access link
Can now preview final ticket prices on Ticket Types page
July 13 - July 17
Email Campaigns are such an integral part of running events - especially for online events! So we have made communicating with attendees easier than ever by improving both our platform tools and suite of integrations.
Highlights:
Various updates to emails
Updated Zapier attendee trigger
Soft launch of Mailchimp integration
Various bug fixes 🐞
JUNE 2020
June 8 - June 12
New Flexible-Pricing ticket option. Check out our snazzy guide HERE
MAY 2020
May 25 - May 29
Updates to Virtual Event Hub so content can be restricted by event date
May 11 - May 15
Added the Virtual Event hub 
Various bug fixes

Add to Calendar
Miscellaneous
APRIL 2020
April 13 - April 17
Added ability for organisers to provide Credit Vouchers 
Redesign of Confirmation Page
Various bug and styling fixes
MARCH 2020
March 16 - March 20
Facebook events can now be posted to multiple pages
Various bug fixes and improvements
FEBRUARY 2020
February 24 - February 28
JANUARY 2020
January 27 - January 31
Search improvements for multi-date events
Enabled reminders for customers using the Assign Tickets tool
Various bug fixes and UX updates
Updated LiveChat support 
---
---