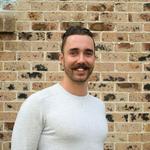 Updated by James Humpherson


Check back here each week to keep up-to-date on all the spicy features 🌶️
JANUARY 2021
January 4 - January 8
✨What a start to the year! Things are only up for 2021. New year, new events, new features 🎆
🎪Added ability to add a notes to tickets based on seat selection. Give your attendees last minute instructions on your venue by adding a note to their digital ticket. Head to Seating Maps > Edit > Seat Layout. Click on your seating blocks / tables > Settings and add your note for anyone who registers in those seats.
🔔 Sales notifications are now on by default. Keep your finger on the pulse with email notifications of sales to your event(s). Checkout how you can manage notifcations here
✅ The attendees report now has Checked-in and Not-checked-in filter options.
(It's basically a naughty or nice list)
Bug fixes 🐛:

Fixed an issue with split fees where it was being passed on rather than absorbed
Fixed an issue where event information was being cached when trying to post an event to Facebook, drawing a previous events information instead.
Fixed an issue with Add-Ons report not showing all available data
Fixed and issue where deleted ticket types were still showing in the "By Ticket Type" fee settings
Fixed an issue where extra spaces weren't being ignored when entering a buyers email address during checkout causing orders to not be received
DECEMBER 2020
December 21 - December 25
🎅 Santa's made his final run of the season, and thankfully, we're still on the nice list 😇
🔇Email campaigns now have an Unsubscribe/Resubscribe option. While some attendees love to be kept on the loop, others like their space. Attendees can now unsubscribe themselves from email campaigns for that event via a handy link at the bottom of the email.

You can track your unsubscribers via the Email Campaigns page.
December 14 - December 18
🎁 Christmas is almost upon us and the elves have been hard at work to put lots of presents under the Humanitree 🎄
👨‍🤝‍👨"Same as buyer" option now only appears for the first ticket. This will help ensure you get that unique info for each ticket holder.

📅Ability to customise the description of Add to Calendar entries. Add your zoom link, a link to their digital ticket, or any other handy information into the calendar message. Head to Design > Order Messages of your event.
📧Removed "Attendees Only" option in email campaigns to avoid confusion if not taking email addresses - We addressed some confusion whereby organisers were sending emails to '0' people as email addresses on tickets were not collected.

🔁Swapping Tickets now send a confirmation email. Transferring an attendee to a new event? They can now be automatially notified with a new ticket confirmation email. Previously, this had to be done manually.
🆓Manual Orders record a $0 sale if complimentary selected as payment type. Organisers need no longer be confused that they have collected 'sales' for free, manual orders.
🐒We're continuing to announce our awesome partnership with Mailchimp!

You'll see this advertised on our email campaigns page. Connect your existing Mailchimp account or consider using it to email out your invitation to your next event!
Bug Fixes 🐛 / Updates 📤:

Minor design tweaks
Error message appears when sending an email campaigns with attachments above 3mb
Extra spacing ignored when bulk attendees
Gift cards now correctly show usage
Updated the wording on our automatic refund emails attendees receive to be more clear
All Action (View, Swap, Resend Tickets, Refund / Cancel tickets) options now available whether you are clicking via the order listings page, or on the order itself.
NOVEMBER 2020
November 16 - November 20
Added a New Calendar Date Picker to help you create and manage recurring events. Check out our guide on adding recurring schedules for your events HERE
Simply click Recurring dates on the Basic Information page of your event >> Edit Dates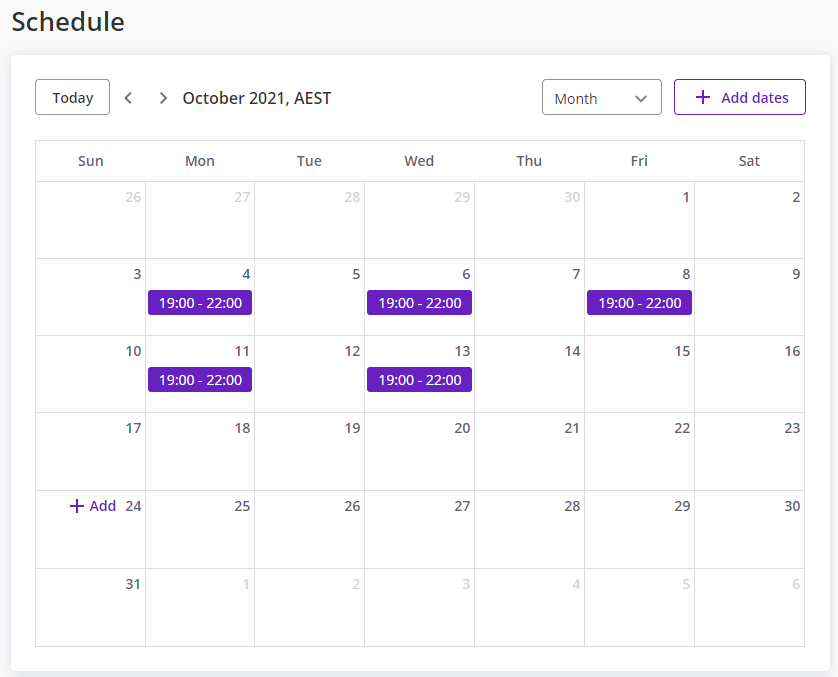 Updated the bank account format for NZ organisers. Not wanting to confuse our NZ organisers any longer, we've updated the bank account format to the NZ standard xx-xxxx-xxxxxxx-xxx, previously this was listed in an AUD format (BSB xxx-xxx Account Number xxxxxxxxx)
A couple of small bug fixes 🐛
OCTOBER 2020
October 19 - October 23
They've changed the menu! 🥡 Returning to your favourite watering-hole? You'll notice we've made some slight adjustments to our delicious menu (bars)😋
Highlights:
I'd like to report a... - Check out the top menu bar. We've consolidated the "Sales" and "Reports" tabs into one easy option. Quickly find the most used reports or click on "All Reports" for the full degustation.
Avoid getting lost with a Seating Map 🗺️- We've added our Seating Map tool to all accounts by default now - previously we had to enable this manually. With our major updates, and some very helpful guides, we're confident you'll put together a delicious venue map for your attendees.
Feast your eyes on the left-hand-side menu bar to see the Seating Map option
Check out our Quick guide HERE
Need more help? We have a comprehensive guide HERE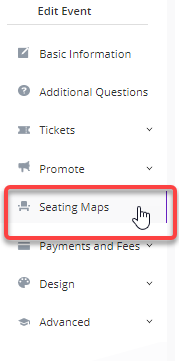 September 28 - October 2
🚨 Alert! Alert! 🚨 New unique features are setting alarms off ⚠️
Highlights:
Stay Alert(ed) - We've updated the way you manage event alerts to easily control who receives notifications for attendee enquiries, payout emails, and new orders.🕵️ If you've noticed this missing from the Basic Information page, head to "Advanced" > "Alerts" on the event page. If you've never heard of this, well then you're in for a treat🍬
Who pays the fee? - Last week we introduced the ability for you to split the fee between you and the attendee. Now you can give them the option to decide for themselves! Our new Tip Fees feature gives attendees the choice to cover the booking fee so your event or fundraiser gets more in the pocket 💁‍♀️💸
Get ahead of the Curve ↩️ - We continue the exciting journey of Seating Maps 2.0 with the new ability to skew and curve rows of seats - it's much cooler than it sounds - and is bound to make your next venue map look top-notch - all at no extra cost!
A much better outlook, literally 📧 - Thanks to our Outlook email users, who endured a less than stellar looking confirmation email - we've now updated these so they're on par with other email clients such as Gmail, making your attendee's emails clear and beautiful.
If you're looking to Sign Up with a new account, you'll also notice some light updates to the sign-up form to make it clearer and more legible.
SEPTEMBER 2020
September 21 - September 25
Mark this down in your diary 📓 This week we've been scratching our heads and tinkering around with our tickets and calendar functionality 📅
Highlights:
What day was that again? 🗓️ - Individual Ticket Types can now generate their own unique Add to Calendar links using date & time, and location overrides. This is great for those event series with multiple events running over several days.
Added a new Add to Calendar modal on the confirmation page and email for these new multi-date events.
Ticket types no longer have a sales start / end date option selected - to avoid confusion when looking at the ticket type settings. The nature has not been changed however; ticket sales will start when an event has been published, by default.
With the rising temps, Various bug fixes 🐞
September 14 - September 18
Ladies and Gentleman, please take your seats 🪑 The show is about to begin 🎭 This week was all about unleashing some exciting new features sure to warrant a standing ovation.
Highlights:
Smell that?... New seats... - We excitedly welcomed a new and gorgeous version of our Seat Maps tool. This new version adds enhanced navigation, seat map building, and ticket assigning features. We'll continue to roll out new additions and fixes to the Seat Map tool over the coming weeks and months too! Reach out to us to see how you might use it for your next venue event.
Fees with ease - We've added greater flexiblity to the fee structures for your event. Fees can now be split between you and the attendee. Per event, per ticket, fixed fee and payment fee ⚖️ Check it out on the Payments & Fees >> Settings page
Various bug fixes 🐞
August 31 - September 4
This week we focused on the gooey, feel-good stuff 🥰 offering new experiences to share and promote your event and importantly the great impact it's generating + some touch-ups on our tickets and reporting - hopefully, that also makes you feel good 😜
Highlights:
Shout it from the rooftops 📣 - Introducing the Promotional Hub! An easy way to share and promote your event and your partnership with Humanitix ;)
Track your social impact with an updated event Overview page which helps you see just what an amazing job your event is doing 🙏 - every ticket counts!
Consolidated the Digital ticket and Downloaded/PDF ticket into one ticket design - we previously had two! That definitely sparks joy! 💥
Attention Accountants 💲 - Make life a little easier for your finance dept by adding your GL code on the event payout invoice so they know where to allocate funds as they come out. Find this under the "Payments/Fees" > "Settings" page of your event.
AUGUST 2020
August 24 - August 28
Is it too early for Spring cleaning? 🍃 We have been focused on tidying-up the platform for FREE events, improving reporting, and readying for our upcoming Mailchimp e-commerce integration (ooh baby!) 🧹
Highlights:
No longer sending invoices on confirmation email for FREE orders
Updated "Orders" report to include answers to organiser marketing opt-in question.
Updated "Attendees" report to show answers to the address question in separate columns
Bug fixes:

Some users reported errors loading Attendees report
Seating map locations not appearing on Global reports
August 17 - August 21
Previously, organisers could either choose to pass-on fees or absorb fees but there was little control beyond that. This update gives organisers ultimate control on how they would like to structure their fees.
Ability to split fees between organiser and attendee
August 3 - August 7
This week has seen some major improvments to how Event Series are managed. We have also released the ability for attendees to cancel/refund (if switched-on) which will save heaps of time for both organisers and their attendees.
Highlights:
Ability to limit the number of tickets per order
Added a "delete tour page" option when there was none before
Added a "recurring event" toggle in the event location field
Can now allow ticket buyers to refund their own tickets via their Edit Order link / Contact Organiser request form
New  "per order / per ticket" additional questions toggle
JULY 2020
July 27 - July 31
We have spent time giving organisers more clarity in our reporting and provided additional flexibility for multi-currency organisers amongst other things.
Highlights:
Updated Attendee reports for consistency when drawing these event-level and global-level
Default gateways can now be set per currency 
Updated "Order Messages" design and preview
Bug fixes 🐞:

Assigned tickets / App scanner
July 20 - July 24
Based on user feedback, we have put key info in more intuitive places. Also, our new Invoice Gateway Link allows organisers to switch on the invoicing gateway for a specific customer - saving lots of admin!
Highlights:
Moved Event URL to the Basic Information page
Allow attendees to pay-by-invoice via a unique access link
Can now preview final ticket prices on Ticket Types page
July 13 - July 17
Email Campaigns are such an integral part of running events - especially for online events! So we have made communicating with attendees easier than ever by improving both our platform tools and suite of integrations.
Highlights:
Various updates to emails
Updated Zapier attendee trigger
Soft launch of Mailchimp integration
Various bug fixes 🐞
JUNE 2020
June 8 - June 12
New Flexible-Pricing ticket option. Check out our snazzy guide HERE
MAY 2020
May 25 - May 29
Updates to Virtual Event Hub so content can be restricted by event date
May 11 - May 15
Added the Virtual Event hub 
Various bug fixes

Add to Calendar
Miscellaneous
APRIL 2020
April 13 - April 17
Added ability for organisers to provide Credit Vouchers 
Redesign of Confirmation Page
Various bug and styling fixes
MARCH 2020
March 16 - March 20
Facebook events can now be posted to multiple pages
Various bug fixes and improvements
FEBRUARY 2020
February 24 - February 28
JANUARY 2020
January 27 - January 31
Search improvements for multi-date events
Enabled reminders for customers using the Assign Tickets tool
Various bug fixes and UX updates
Updated LiveChat support