How can I showcase all of my events?
Looking for an easy way to showcase your lineup of amazing events?
Check out one of our options below to make it easy for your prospective attendees to pick and choose!
1. Tour Page
A tour page is a great way to showcase a series of events onto a single landing page. These may be part of the same series, conference, festival, or are even similar events located across different cities. Here's a great example created by one of our event hosts.
Multiple events. One URL. Awesome.
Create your Tour page
Head to the "Tours" page under the "Promote" tab via the top menu bar and hit 'Create Tour page'.
Select the events you would like to be featured on this tour page and jazz it up with some information about your series, your social media links, and tasteful styling - we'll leave that up to you!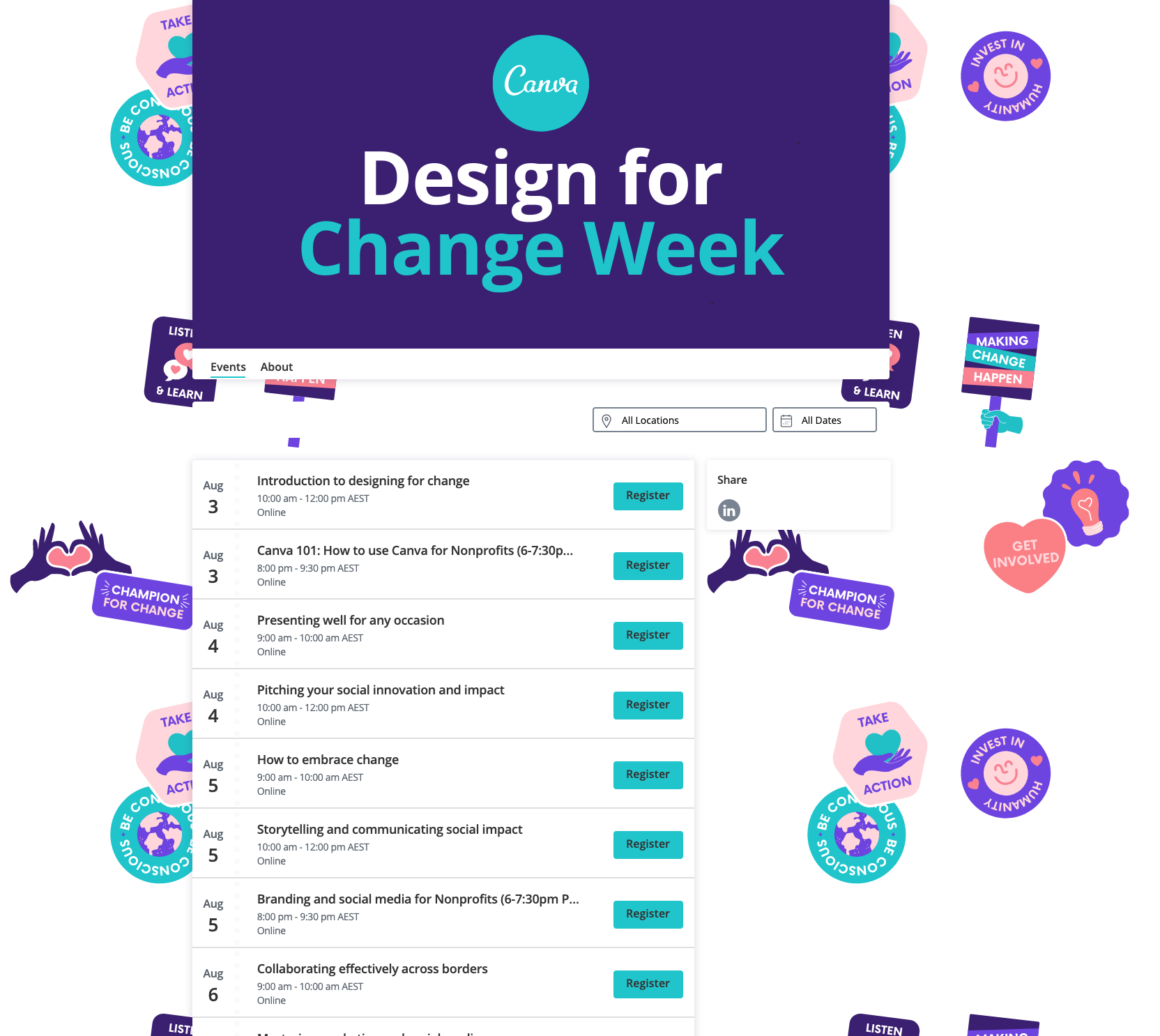 Events you create are not automatically added to a Tour page, you must add them manually
When you're ready to go live make sure to select "Publish".
All that's left to do is to share your tour URL that's located on your tour creation page
Create a "Tour Group" to better present groups of events within your tour page
Note: Unpublished events within a Tour Group will automatically be published when you publish the Tour page
2. Organiser Profile
An organiser profile appears at the bottom of each of your event pages, and is a great opportunity to promote other events you are currently running.
You can have multiple organiser profiles for different series or organisations.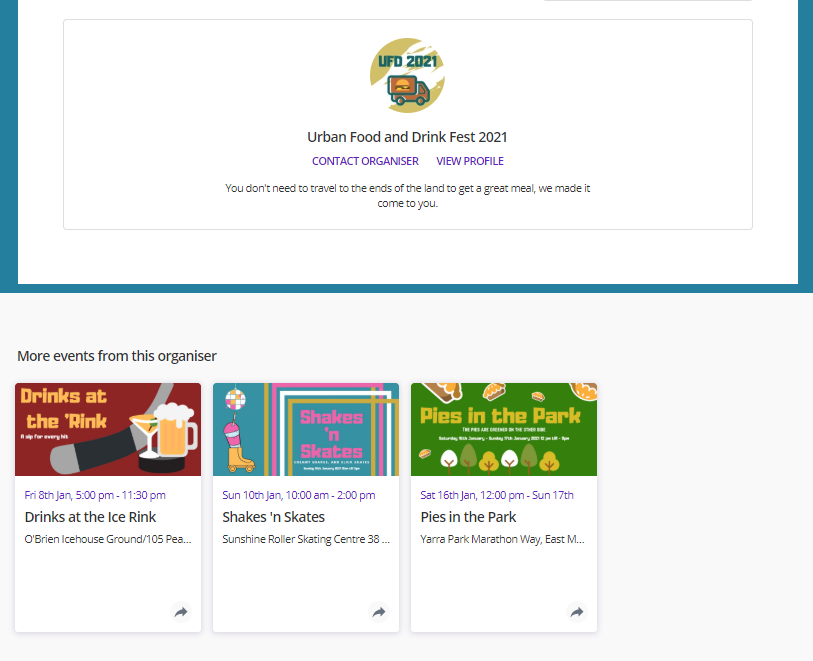 Check out our guide on creating your organiser profile here.
Make sure your events are connected to your organiser profile under the "Basic Information" page and when creating your event
Looking to share all of your events right on your own website?
3. Embedded Widgets
Never underestimate the power of copy-paste.
Nestled under the "Design" tab of your event. The "Embedded Widgets" page offers you multiple options to sell tickets right on your own website.
Simply copy the iframe code and away we go!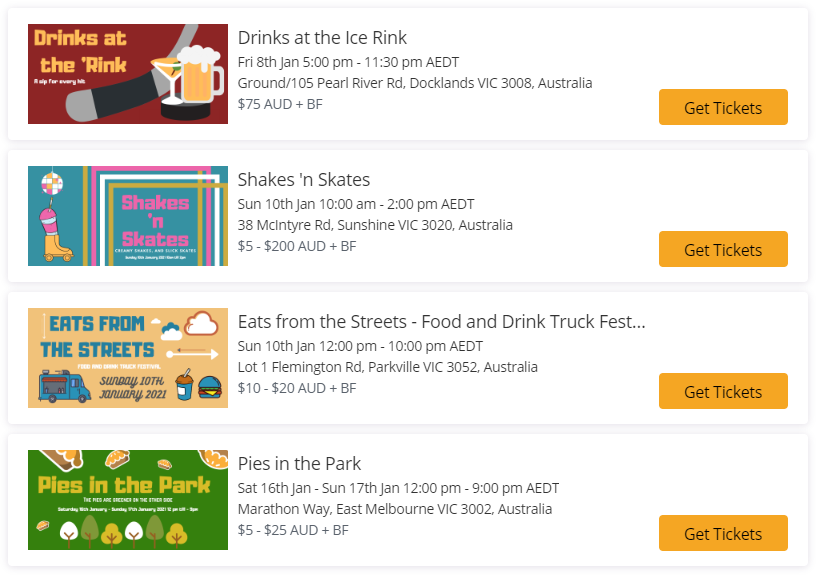 Check out our guide on choosing the right embedded widget here
---
---