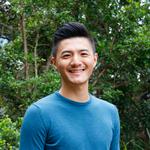 Updated by Jeremy Tang
There are 4 different payment gateways, which can affect how your ticket buyers will pay for their purchase and/or how you will receive the payouts.
After you have selected your event from "Events" from the top menu bar, you will find the following options under "Payments and Fees >> Gateways":
Humanitix Payments Processing
Stripe
ZipPay
Humanitix Invoicing
Humanitix Payments Processing or Stripe?
By default, each event will have Humanitix Payments Processing as the payment gateway. You can change this default setting to affect your future events.
See how to connect Stripe
here
.
If you choose Humanitix Payments Processing:
Your event's ticket sales will be paid out within 5 business days after it ends;
When issuing a refund, you can refund the ticket price plus the booking fees charged with the original transaction. There is no out-of-pocket cost for you.
If you choose Stripe:
Need payment plans for your customers? Simply enable ZipPay!
Currently ZipPay is only available for AUD events.
ZipPay works as a credit facility and allows your customers to instantly buy the tickets but pay for them later with flexible repayment plans. For more information: https://zip.co/how-zip-works
Enabling ZipPay will only add an alternative payment option for your ticket buyers (apart from paying upfront with credit card). Connect with the Humanitix team to discuss setup.
Can't pay via credit card? Try invoicing.
Our platform can generate an invoice and send it to your ticket buyer and record this in your ticket sales. See the step-by-step here.