Where do I set up the not-for-profit rate?
For charities and not-for-profits (NFPs) that are not our partner charities, we offer our platform at a significantly reduced rate, which we believe is the best value on the market (our effective cost of servicing your event and running Humanitix):
50c + 2.5% for Australia (inclusive of credit card fees & taxes)
30c + 3% for New Zealand (inclusive of credit card fees & taxes)
If your organisation has multiple accounts signed up with us, we will need to apply the NFP rate for each account. Please let us know if this is the case so we won't miss anything.
To apply for this pricing package, please:
Sign up with an account on our platform here.
Click on our live chat button, select "I need some platform support" and follow the prompts.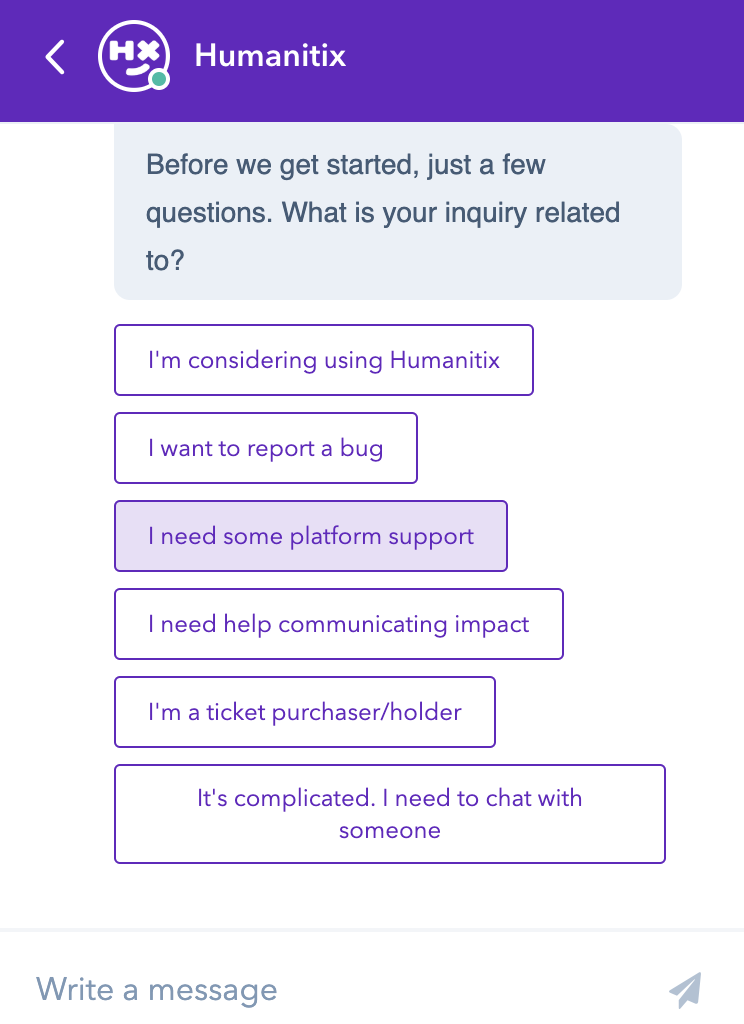 Alternatively, you can email events@humanitix.com.au with your request but please make sure to include the following details in the email:
The account (email) or event you would like to apply the NFP rate for;
Any verification documentation for your NFP event or link to your charity registration.
If you're running
school events
, we have a special funding bucket whereby you can get our not-for-profit pricing, and still have 10% of our fees donated to one of our education projects. If this is you, please let us know in an email to
events@humanitix.com.au
.
---
---