How much of the booking fee goes to charity?
How much of the booking fee goes to charity?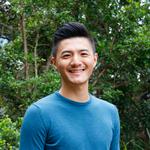 Updated by Jeremy Tang
All of it.
We get asked this a lot, so it's worth knowing that Humanitix is a charity, registered with the Australian Charities and Not-for-profits Commission (ACNC).
Humanitix has no shareholders, pays no dividends, and has no investors to pay back. It's why our booking fees are often lower than other platforms, yet we can still contribute so much to education projects.
Want to see how we compare to other platforms? Check out the comparison in the Sydney Morning Herald.
How Humanitix works:
Everything we do is about closing the education gap, by funding education initiatives. We're a charity, not a business.
Booking fees, not donations
► The event platform is how we raise more money. Rather than asking for donations, we choose to be self sufficient by offering the best ticketing platform out there.
Covering our costs is about hard choices that maximise our impact
► As well as funding our education projects, we use booking fees to cover our costs, build new features and take on competitors, all so we can increase our impact. These decisions are made with gravity and seriousness – every dollar either goes to education projects, or to something that will help us increase the impact and scale of those education projects.
We'd never choose spending on a billboard ahead of funding our education projects, but sometimes we know that investing that money in a new feature will mean more ticket sales (and that means more booking fees for our education projects).
Google.org
and Atlassian Foundation gave more than a million dollars in grants to get Humanitix started, all so we could build the outstanding platform you see today.
It's all about closing the education gap
► We're driven by maximising the scale and impact of our education projects. Our education projects are why we do what we do. When we grow, so does our impact.
In 2019, Humanitix doubled in size in just 3 months – double the events, double the ticket sales. That all means double the size of our education projects!
Let's use a $50 ticket as an example
A $50 ticket on our standard rate incurs a booking and process fee (including GST) of 99c + 4%, which equals $2.99.
This $2.99 booking fee covers:
All Visa/Mastercard charges (American Express incurs an extra 1.1% fee)
Local taxes, such as GST
The costs of hosting Humanitix on the internet, and running the organisation
Funding for our education projects (hooray!).
In September 2019, Humanitix had provided $350,000 to its education projects.