Introducing: Promotional Hub
9 seconds' attention span
Images Get Your Audience's Attention - a social media post accompanied by a photo is 10 times more likely to get engagement because our brains respond so quickly to images and colour in comparison to other types of information.
Images Help Your Audience Remember Your Message - studies show that people only remember 10% of what they hear once 72 hours have passed. However, if you pair a relevant image with your material, people can remember 65% of the information after three days.
We have created some templates for you to plug and play and promote your events with vibrant images - introducing: Promotional Hub!
Where can I find the Promotional Hub?
Watch the tutorial
What are my options?
Use templates to promote your event's impact
If you are looking to promote your event's impact as well as partnering with Humanitix, look no further and click Use Canva templates from this screen to get started - you can choose to promote "all events" or an "individual event":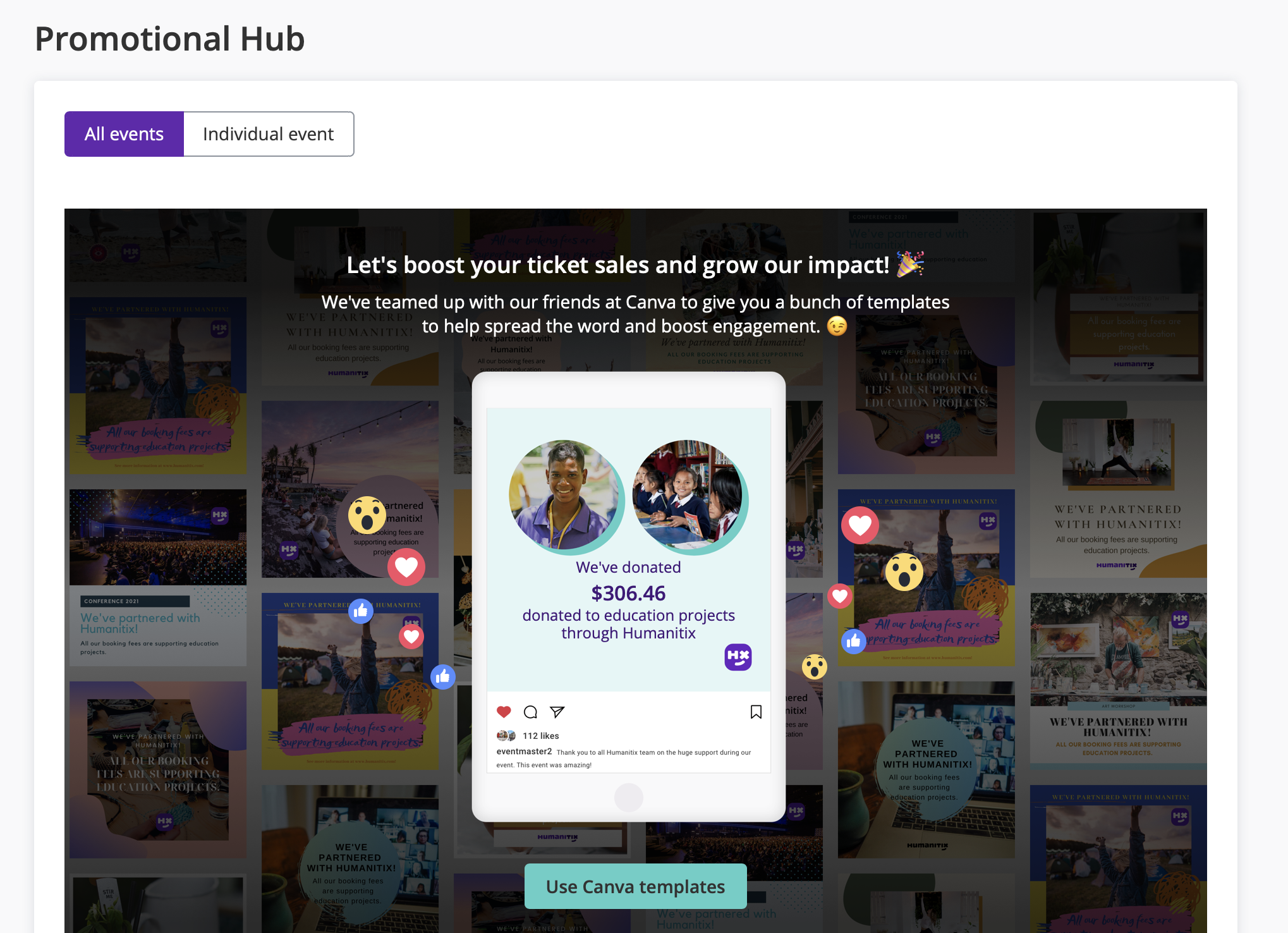 For standard accounts
You will see templates like this to promote the impact your events have had for our education projects: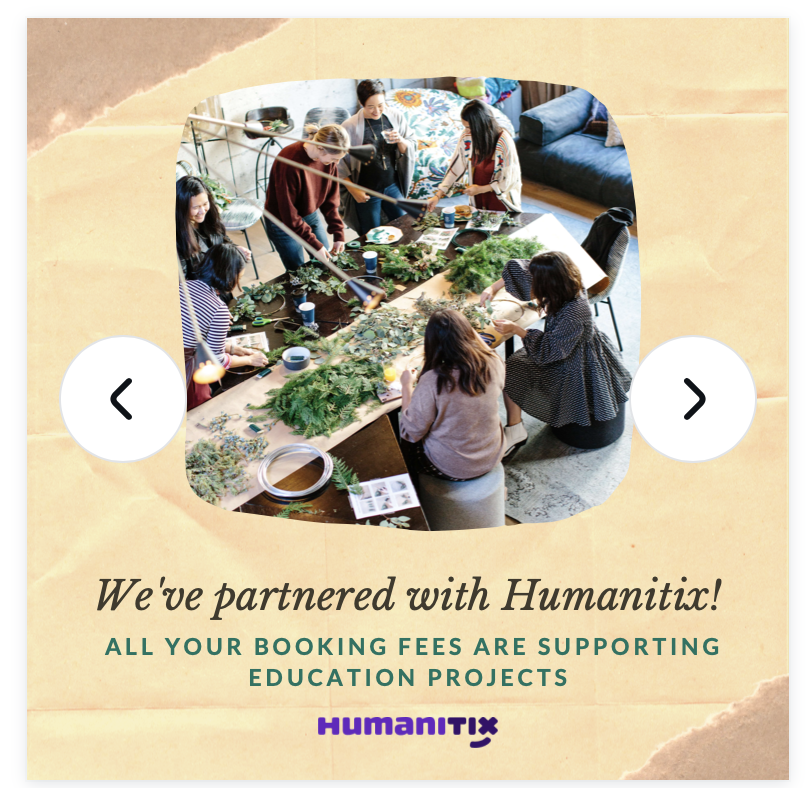 For charity/not-for-profit accounts
You will see templates like this to promote your own cause: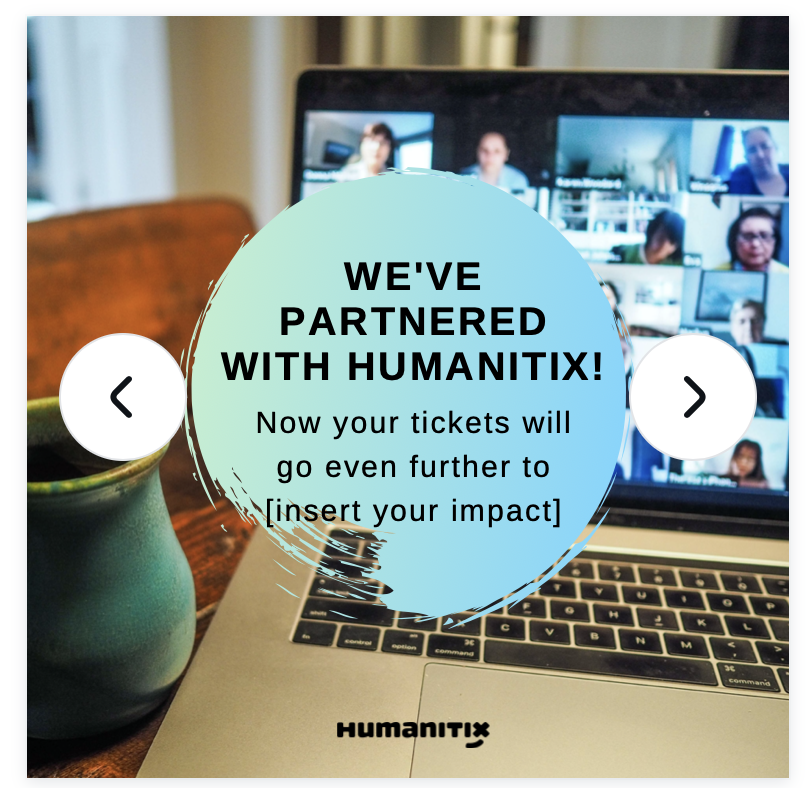 ---