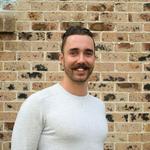 Updated by James Humpherson
These tools help you to set and forget, allowing you to focus more energy on making your event a success. Want greater flexibility when tiering your release of tickets? We've got you covered. Setup your tiered ticketing using our waterfall pricing feature allowing you to optimise ticketing sales when batching releases.
Tiered Pricing Waterfall
Waterfall pricing is essential for events with tiered pricing releases (eg, First Release, Second Release, Third Release etc). This tool is used best when first setting up your event as it's designed to manage the cascading of ticket releases as the previous ticket types sell out.
By setting up ticketing tiers using waterfall pricing, you're able to have tickets go on sale, when the previous conditional ticket type sells out - perfect for festival and music event ticketing.
Waterfall pricing means no hassle ticketing. Setup ticket types and the flow when building your event and let it run itself.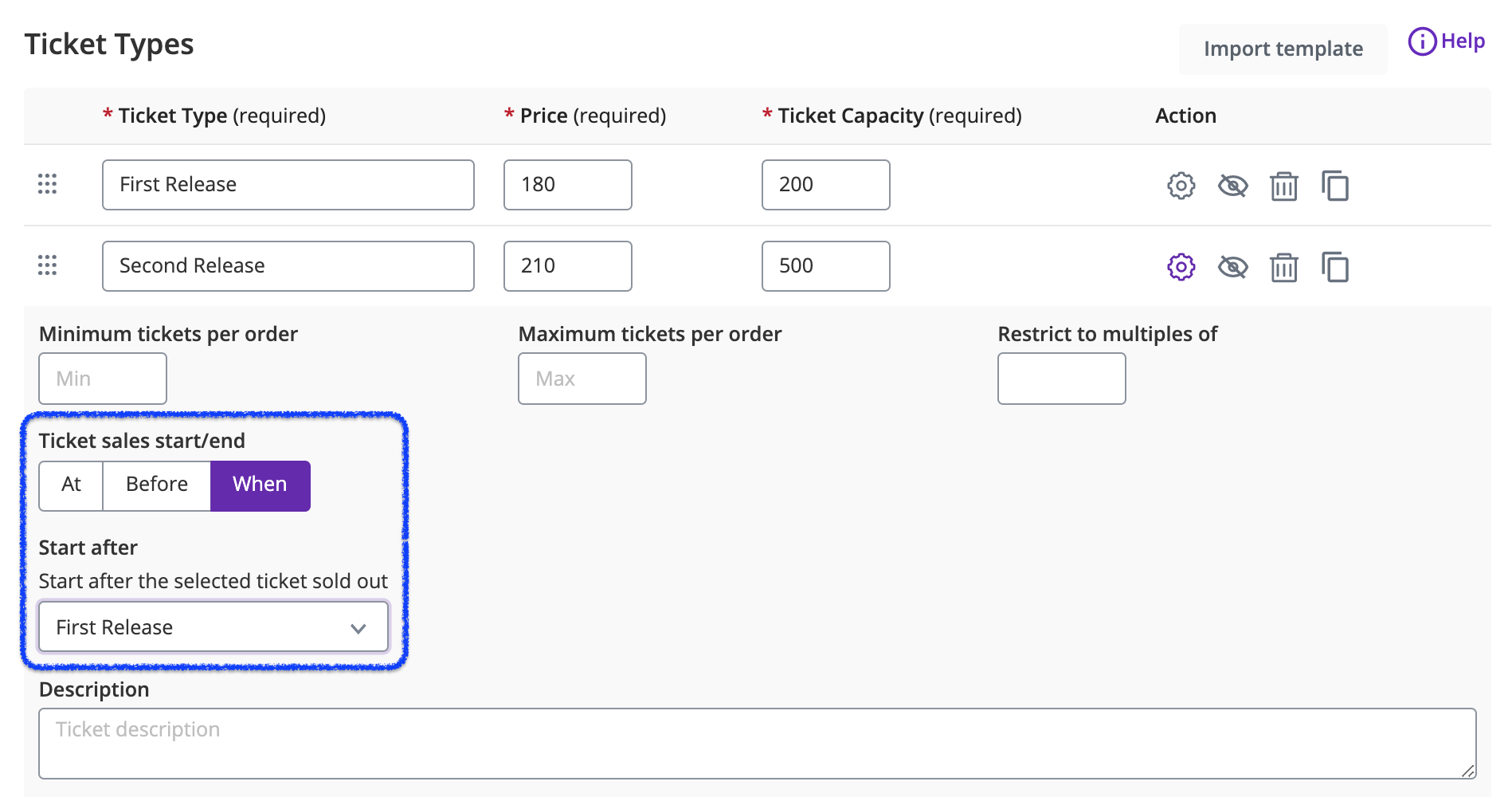 Ticket Sales Start & end sale dates
Want to tier pricing by time/date instead of capacity? We've still got you covered. This can be easily done by setting the Ticket sales start/end as below. Remember to set the start/end time and dates for all ticket types in the ticketing sequence.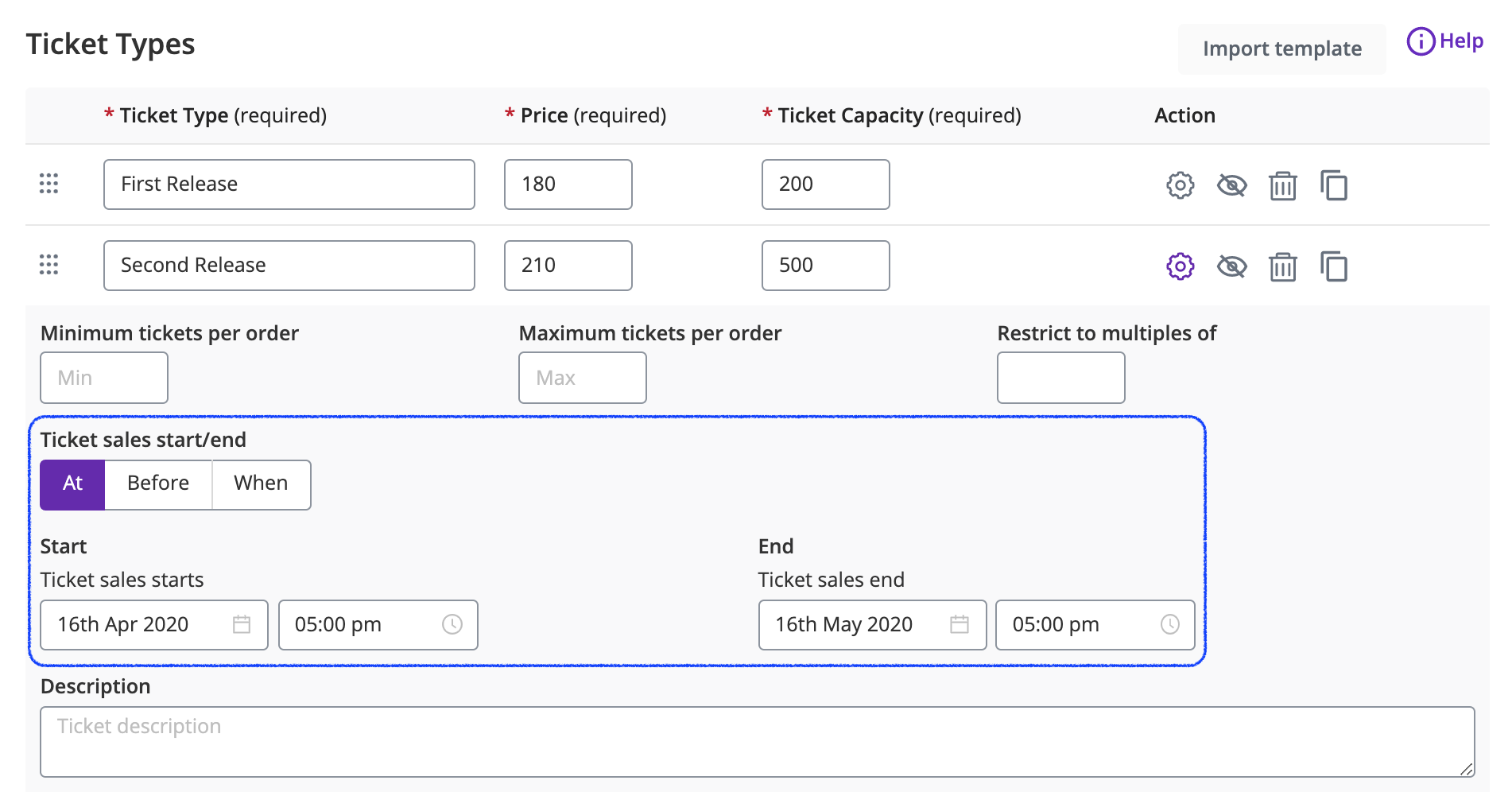 The before option will let you start or stop ticket sales x days or x hours before your event date.
This also applies to an event with multiple dates.
For example: My event is running on two dates; the 1st and the 15th of February
By setting ticket sales to end 2 days before, my tickets will go off sale on the 30th March and 13th February respectively.