Setting Up Facebook Integration
Sell more tickets by connecting your Humanitix account to Facebook.
1. Connect Humanitix to Facebook account
It's super easy to post your events on Facebook now directly from your Humanitix console. To do so, simply follow the steps below: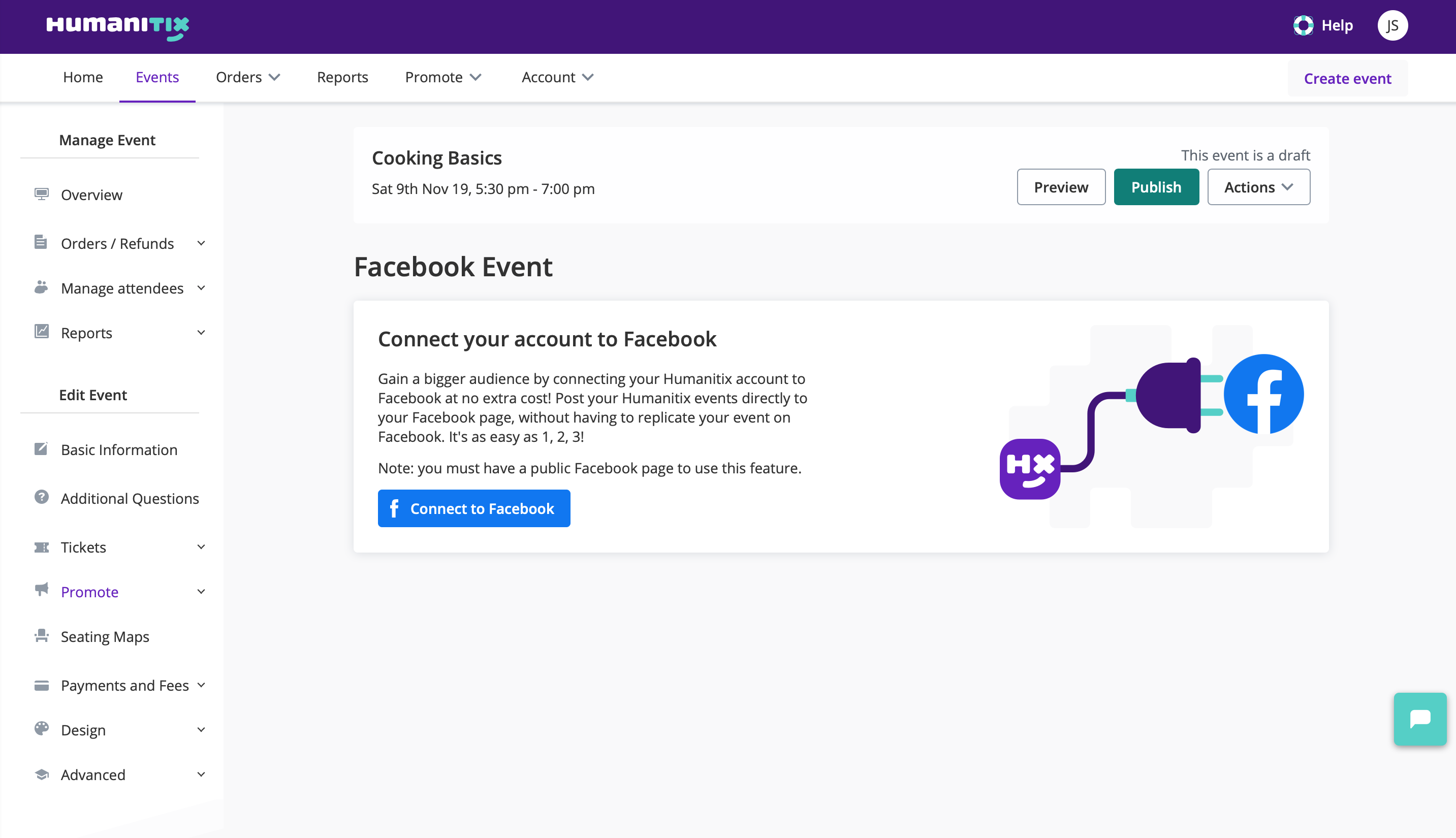 From the "Events" tab at the top, select the event you'd like to post to Facebook;
Once you're inside your event, to "Promote >> Facebook Event" from the side menu;
Click "Connect to Facebook";
It will then ask you to log in to your Facebook account and choose the Facebook pages you would like to connect your Humanitix account;
After the accounts are successfully linked, you will be taken back to your Humanitix console;
If your event is not published, you will be asked to publish your event before you add it to Facebook.
Now all you need to is to do is to select which Facebook Page you want the event to be posted to and the relevant Facebook Event Category;
Hit "Create Event" and you are all DONE!
2. Post your event to multiple Facebook pages
If you wish to post your event to multiple Facebook pages, simply:
Select the page;
Click "Save;
Select another page, rinse and repeat.
If you can't see other pages available in the dropdown, you may have forgotten to select those pages when you made the connection. Simply disconnect your Facebook and reconnect to select them.
3. Update your Facebook event
Please note: although connected, your Facebook event will NOT be automatically synced or updated.
If you have changed the date/location of your event, you will need to go to "Promote >> Facebook Event" and click the "Update Event" button at the bottom.
4. Delete your Facebook event
Simply click the "Remove from facebook" button at the bottom.
---
---