I want to edit my order details (i.e. names on tickets)
I want to edit my order details (i.e. names on tickets)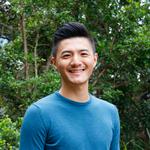 Updated by Jeremy Tang
To clarify, you don't need an account with us to manage your bookings/tickets.
Simply go to the confirmation email you have received and if you see a button called "Edit Order" then you're able to update or edit the information on your order by clicking on it. If not, you will have to contact the event organiser for your request.
How to update your order/ticket details
Click "Edit Order" to change the contact details as well as the names on your tickets.
Once updated, you can then check the box at the end that says "Resend Order" for the tickets to be sent to the new owner.
If email addresses are being collected for each ticket, you can also check "Email tickets to attendees" for the tickets to be sent to each ticket holder.
Finally, click "Update" at the bottom to effect your changes.