Add-ons (Upselling)
Thinking of selling gifts, souvenirs, merchandise, hampers, accommodations, etc? We'll get you sorted with our add-on feature! This will allow you to add an extra step during checkout after someone has selected their tickets.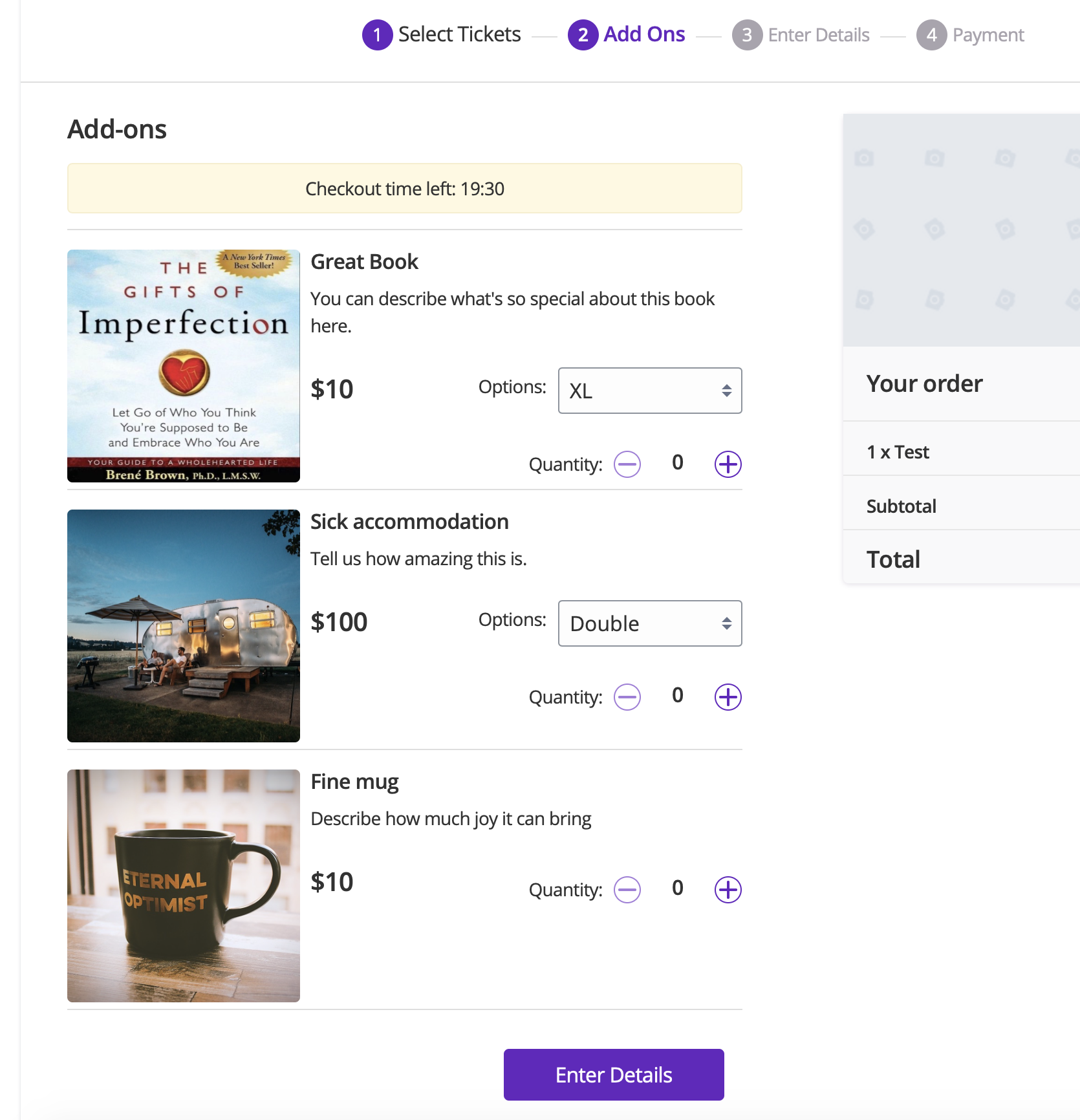 The same booking fee (as your event) will be applied to your add-on sales. Each add-on sold is considered the equivalent of one ticket sold.
You can only create an add-on for the events you have created/owned. You won't be able to apply it to any shared events from your team. Similarly, you can only see the add-on sales you have created. You won't be able to see the add-on performance from the add-ons created by your team.
Creating your add-ons
Follow the easy steps to:
Go to "Promote >> Add-ons" from the top menu bar and click "Create add-on";
Give your add-on a name and a short description;
Select currency (this will affect which events the add-on can be applied to);
Configure your add-on options:

If your add-on doesn't have any variations (such as a book), simply put in a price and the quantity.

You can skip "SKU" if you don't have any inventory management system.

If your add-on has further options, click "Add option". For example, if you are selling t-shirts that come in different sizes:

Add an image to showcase your add-on

The cropping tool will restrict the image to be a 1:1 square. If your image can't fit into this ratio, you can use the Canva button instead to upload your image there.

Select the event(s) your add-on is applied to. If it applies to all events, simply leave this field blank.

You can further configure the add-on to be only applicable when someone has selected a certain ticket type.
Viewing/Editing your add-ons
After you have built your add-ons, they will appear in the same place in a table like this and you can easily edit them by clicking the add-on's name or the pencil button: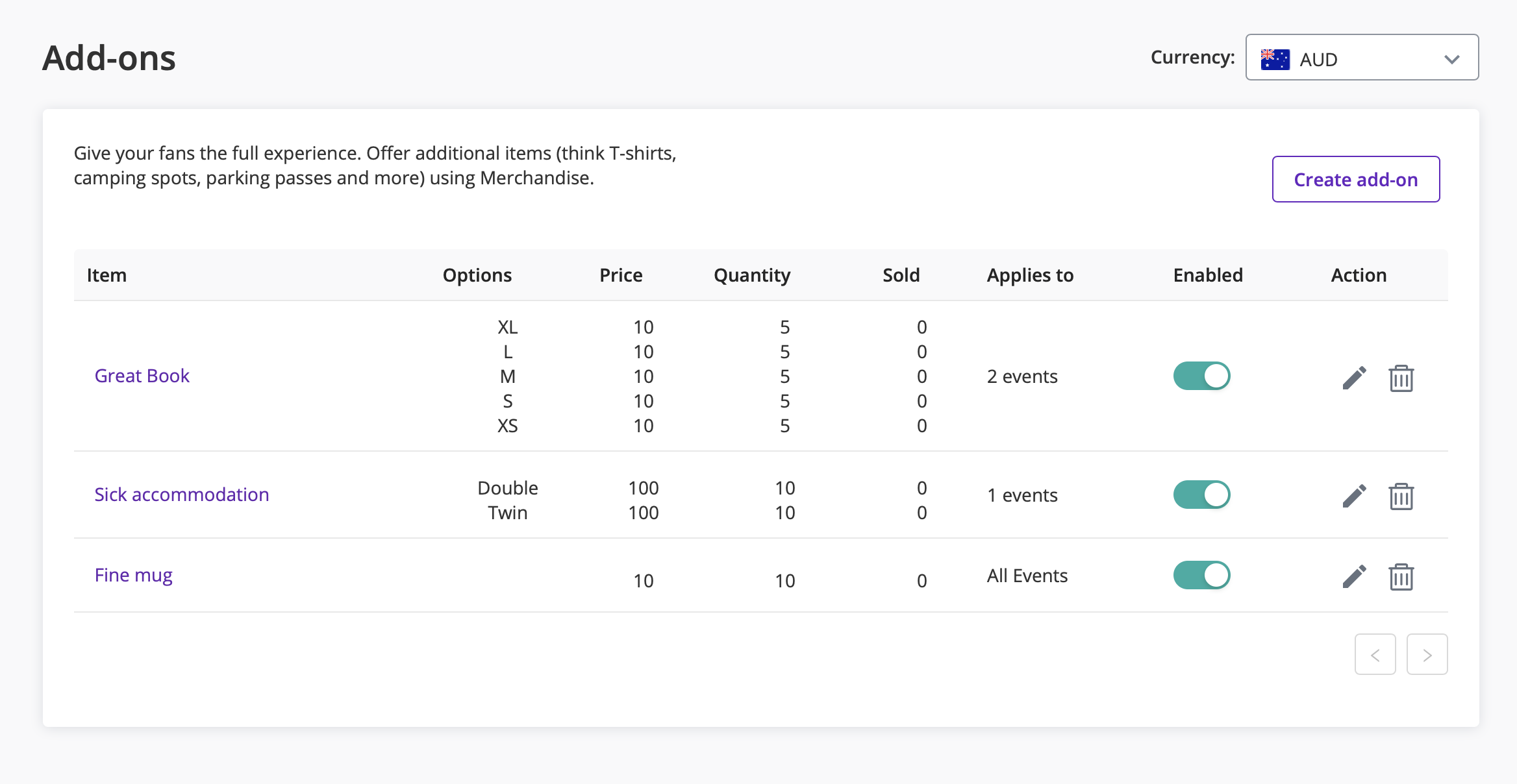 Disabling and deleting your add-ons
If you wish to make an add-on instantly unavailable but don't want to lose the work...
Switch OFF the "Enabled" toggle. This will disable the add-on but keep the record.
If you wish to permanently delete the add-on...
Click the bin button. This will irreversibly get rid of the add-on and you will have to recreate it should you want it back.
Reporting your add-on sales
To see a high level sales of how many add-ons (or add-on options) have been sold, simply refer to the "Sold" column in the table above under "Promote >> Add-ons".
To see the breakdown of each add-on transaction, go to "Reports >> All reports >> Add-ons". You can see which event, date and order an add-on transaction is related to.
---
---