Collecting data and additional information from your attendees
We all know that 'Data is king'. We also know that you want to collect as much information as possible through the checkout process however the more questions asked, the greater the chance of customers dropping-off. With this in mind, we've designed a few neat tools to help you collect all that you need while maximising your sales and not risking any impatient purchasers.
Note: General Additional Questions guide
Additional Questions - After Checkout
Additional Questions > Settings (cog)
This is perfect for all the 'nice to have' data collection. This way, you get a complete transaction and the customer can provide answers in their own time via:
the Order Confirmation page (straight after the checkout)
the Edit Order button in their confirmation email
a reminder Email Campaign that you can set-up
Once additional questions have been setup, by clicking the cog, you're able to open the advanced settings on that question.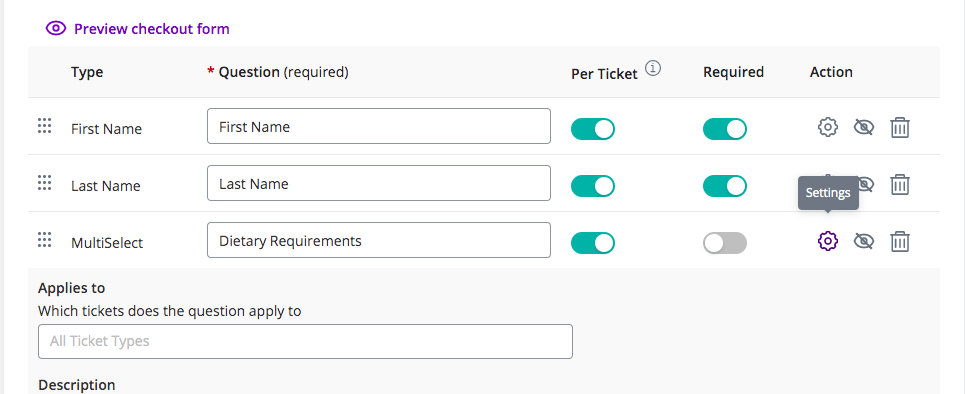 Scroll down and you'll find the 'after checkout' checkbox.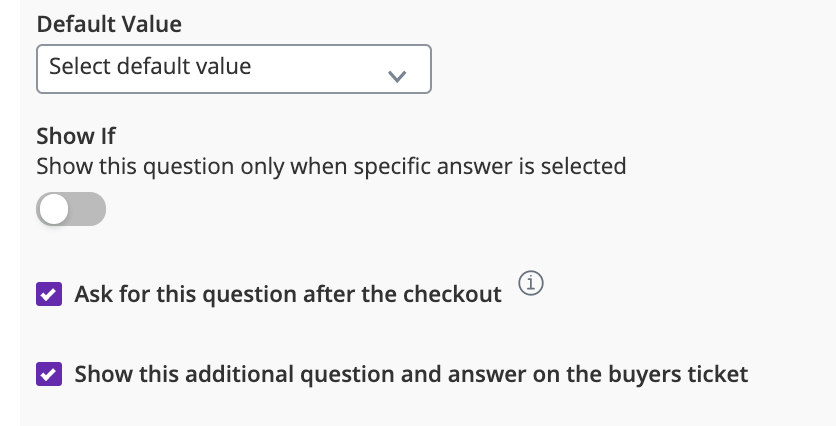 Once this is checked and saved, these questions will appear once the purchaser has finalised their purchase.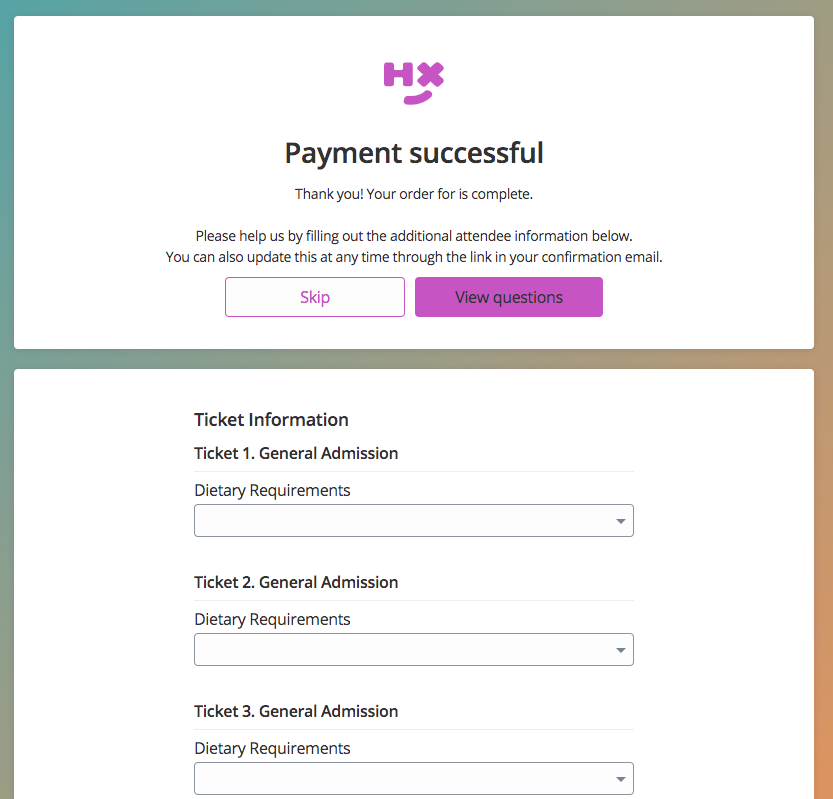 By default we collect the buyers first name, last name, email and mobile. Any questions additional to these can be asked once payment has been made. You may now ask, what if they don't answer the information after purchasing? We've setup the 1-Click Ticket Manager and Email Campaigns tool to manage just this.
Note: For information on setting up basic Additional Questions, click here.
1-Click Ticket Manager
Post purchase, attendees have the ability to update key information on their order directly from the order confirmation email. On every order confirmation email received, there is a unique 'Edit order' button. With just one click, purchasers can update key information like dietary requirements and names of accompanying attendees.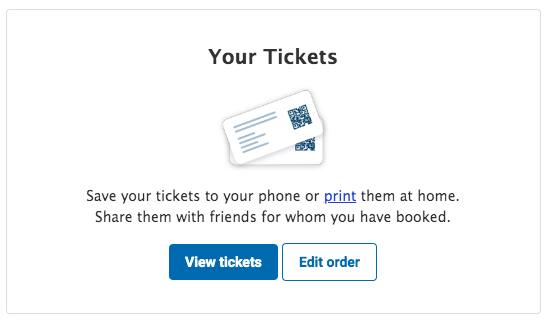 Combining this tool with Email Campaigns (below) you'll save countless hours chasing up attendees for essential information.
Email Campaigns Tool
Our easy-to-use email campaign tool allows you to bulk email purchasers right from your Humanitix console. This is a great tool for general comms however it also doubles as a powerful data collection tool.
Following on from the example above, if requiring key attendee information not provided during checkout, email campaigns can be used to prompt your buyers to update their information (e.g. names for a table, dietary requirements etc.) These campaigns can be setup from the top menu bar, by heading to "Comms >> Email Campaigns"
Click "Create New Campaign"
Populate details in the "Message" box, and use the "@EditOrderLink" smart link.
Here is an example:
"Hi @FirstName,
We can't wait to see you at @EventName!
To help our catering team prepare the right food and drink options for you, we will need you to tell us your dietary requirements. Please click here to @EditOrderLink (if you don't have any dietary requirements, please select "None").
Kindest,
Events Team"
Note: for more information on Email Campaigns click here.
Assigned Tickets Tool [Advanced]
Advanced > Settings > Enable ticket assigning [turn on]
This allows the buyer to assign a ticket to an attendee in their group meaning the buyer doesn't need to know all the attendees info to process the transaction. Instead, they relinquish responsibility of the associated Additional Questions to the attendee.
The attendee will receive notification that a ticket has been purchased for them, however, they can't access the ticket until they fill-in all the Additional Questions first.

---
---