How to run a digital event on Humanitix: Reach a global audience without needing a venue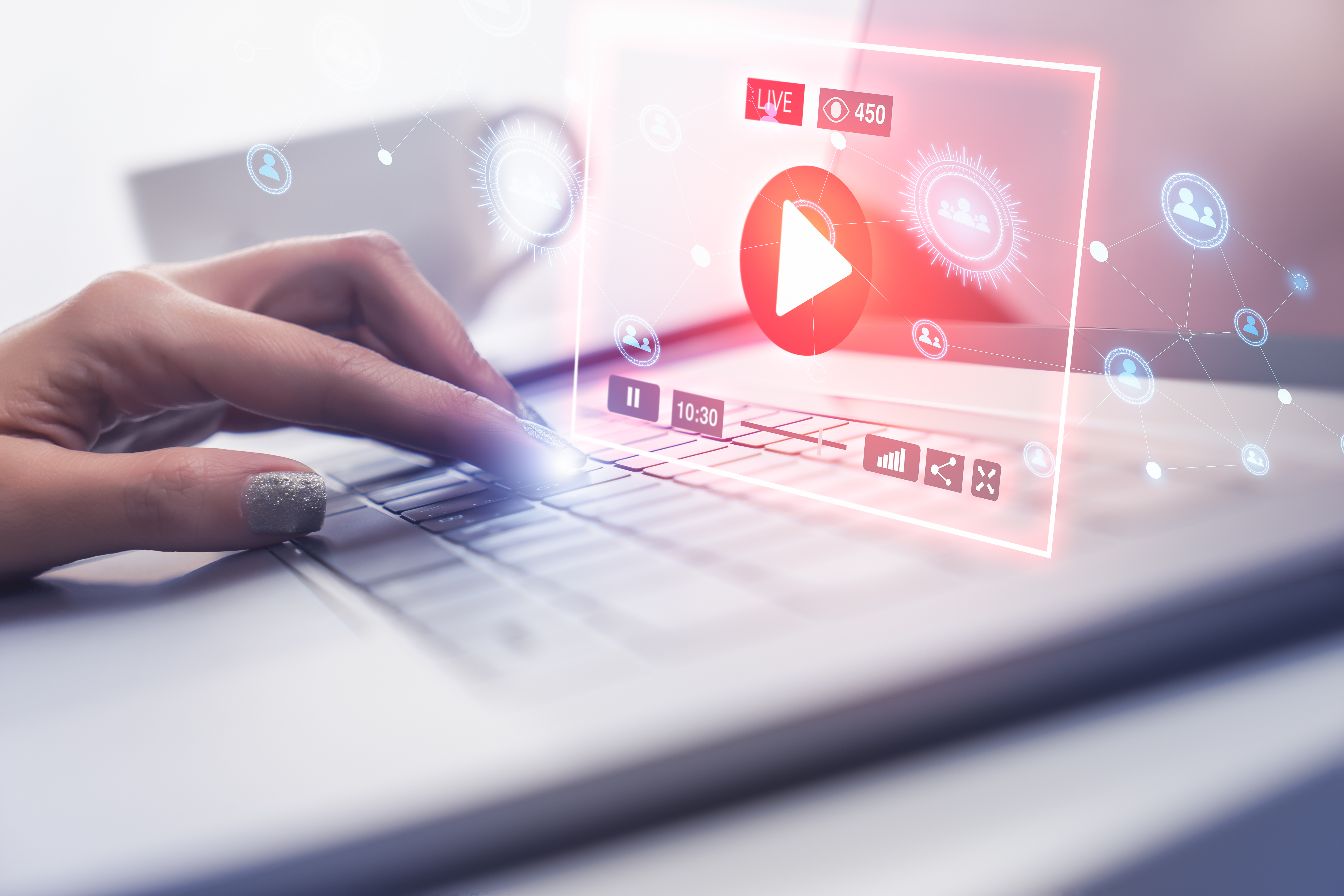 A digital event is a great way to reach audiences all over the world, without them needing to leave their home or workplace. Conferences, courses, concerts and keynotes have all been broadcast online – with event organisers reaching more people than ever before!
It's Simple: Sell tickets on Humanitix and provide your guests unique livestream access via our Virtual Events Hub
Create your event page on Humanitix and sell tickets or accept RSVPs as normal. In the event description where you would normally write a location, nominate "online event". When saving the draft, you will be prompted to create a Virtual Events Hub.
Choose and set up your preferred streaming service (see some suggestions, below).
Schedule a Reminder Email to go to all guests prior to the event. This email should include the "@VirtualEventsHub" macro which will include a unique access link to watch the live stream. Simple!
Broadcast your event live and delight your guests!
Tips for giving your digital event impact
Start streaming early with some "pre-show" content, such as commentary from the MC. Just like some guests turn up to live events early and expect to feel welcome, some online guests will turn up early and expect interaction or streaming straight away.
Add additional interactions with speakers. At live events, speakers usually mingle with attendees after their talk to answer questions and meet new people. You can achieve the same by having secondary live streams or webinar channels where speakers can continue interacting with guests while the main programs continues.
Make your audio perfect. Clear audio is essential for online events. Use lapel microphones where possible and eliminate background noise. That might mean sending the rest of your office out of the office for lunch, or setting up a camera in your wardrobe!
Check your internet connection (and don't share WIFI). Use a wired internet connection where possible. One common mistake that destroys the quality of a broadcast is streaming on WIFI, then sharing those WIFI details with live attendees. The result is that a connection that works well in testing slows down during broadcast – so don't share it!
Test, test, and test again!
Free tools
Facebook Live (Best for social audience and instantly connected with your followers)
Here are 7 tips to get you up to speed with Facebook Live and a training course to teach you how to connect and engage with your audience using Facebook Live if you have 30 minutes to spare (you'll need to log into your Facebook account to launch the Facebook Blueprint course).
Youtube Live Streaming (Best for free events with many attendees)
Create a simple link that your guests can return to anytime. Log in (or create a Google account) here. You will be guided through the setup. See additional tips for using YouTube Live Streaming.
Note that this link can be accessed by anyone in the future, so this is best for free events.
Google Hangouts (Best for free events with under 50 attendees)
This free tool lets you interact with your attendees – making it a great alternative to a live event. You can choose to unmute attendees so that they can ask questions, or run an open Q&A.
Get started here.
Paid Tools
These paid tools all allow a link that you can share with your attendees via our Reminder Email feature. Advanced users can also integrate these tools with our Zapier connection.
Broadcast Webinar Tools:
Zoom and GoToWebinar are two commonly used tools for broadcasting live webinars where you can interact with your guests live.
Pre-Recorded Webinars:
Everwebinar allows pre-recorded webinars that run at times that suit you.
Won't live streams erode my ticket sales?
You can still charge tickets to digital events, or offer it for free to attract you new guests for the future. According to Digitell, 30% of people who watch a live streamed event have gone on to attend the live physical event.
---
---