How do I collect information from my attendees?
Need to collect dietary requirements, the customer's postcode or ask other questions? It's easy as ABC!
By default, we will collect the buyer's first name, last name, email and mobile for every event.
To capture more information such as dietary requirements, name per ticket (as opposed to just the buyer's name) and much more, simply follow the steps below:
Go into your event and click "Additional Questions" from the left-hand side menu;
Click "Add Question" and choose from our "Pre build templates" or "Create your own" to customise your data collection;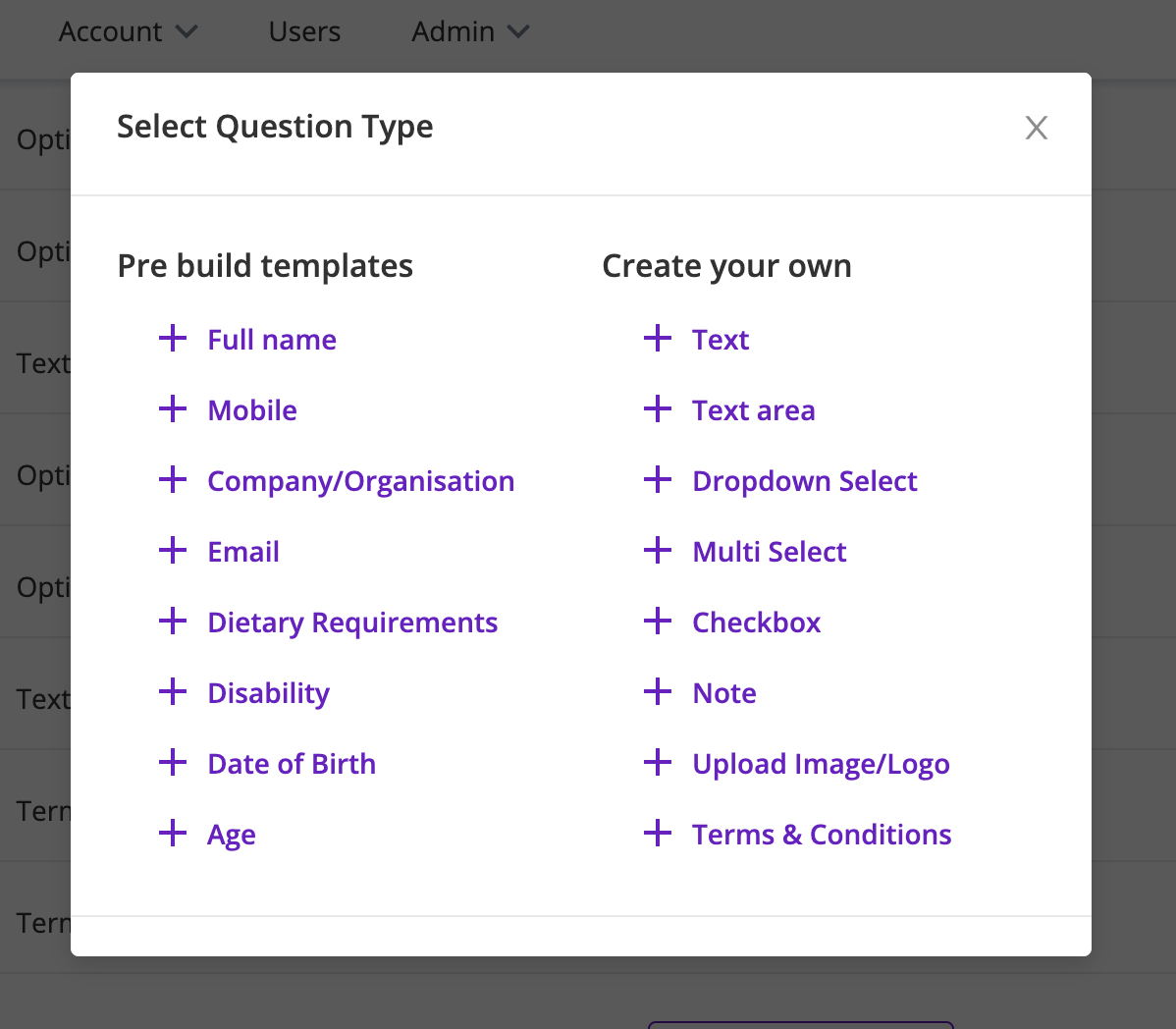 For example, to ask for consent to join your mailing list, you can add a "checkbox" question and phrase it as:

Check here if you would like to subscribe to our marketing emails.
Ensure the "Per Ticket" toggle is turned ON to collect data from each attendee (per ticket);
If the toggle is OFF, it means data will be collected from the buyer only (per order). You can further customise the questions by clicking the "
Settings
" gear icon where you can apply them to specific ticket types,
make them conditional upon other questions
, or ask questions after checkout.
You can also make questions required by turning ON the "Required" toggle, or optional by turning it OFF;
Click "Save";
To review the questions, click the "Preview/View" button from the top and click through the checkout process.
Where do I find all the data that's been collected?
Please click here to find out.
Can I create an "Additional Questions" template?
Absolutely! If you have the same or a similar set of questions for a series of events, or you want to collect the same information from your customers every time, you can create a template for your additional questions and import that template into other events. To do this:
Head to "Account >> Advanced" from the top menu bar;
On the left-hand side menu, select "Advanced >> Templates >> Additional Questions";
Click "New Template" and then choose either "From Existing Event" if you have already added your questions to an existing event or "New Additional Questions Template" if you want to start from scratch.
Hit "Save" and then head to the "Additional Questions" section of your event and click the "Import Template" button.
---
---