Was my purchase successful?
Was my purchase successful?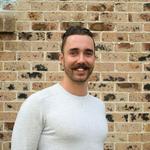 Updated by James Humpherson
Your order confirmation email and/or pdf ticket also serves as the receipt for your order. If you did not receive a confirmation email and money has been debited from your bank account, please check your junk folder for emails from orders@humanitix.com. If you still cannot find your tickets, you'll need to contact the organiser (contact organiser FAQ) of the event to resend your tickets.
NOTE: Humanitix is not the organiser of your event. If you have specific questions about the event you're attending ( what to bring, where to sign in, etc.) contact the event organiser. (LINK TO CONTACT ORGANISER FAQ)