NSW Discover Vouchers FAQ
NSW Discover Vouchers FAQ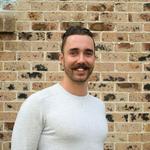 Updated by James Humpherson

How do NSW Discover vouchers work?
The NSW Government has launched Dine & Discover NSW to encourage the community to get out and about, to support dining, arts and recreation and stimulating spending in the economy.
All NSW residents aged 18 and over can apply for 4 x $25 vouchers, worth $100 in total.
Attendees can use their $25 Discover vouchers towards the purchase of certain events on Humanitix.
Check out the FAQs page on the Service NSW website
---
Vouchers should be treated like cash.
You as the organiser are paid the $25 in full along with your ticket sales.
---
Can attendees use NSW Discover Vouchers for my event?
Attendees can use Discover vouchers towards the payment of your event if:
1. Your event is not online
2. Your event is based in NSW
(Please note: Custom locations will not work. You must search for your event location using the Google maps plug-in on the Basic Information page of your event)
3. Your event is not using Stripe as your payment gateway
Do I need to provide Humanitix with any business info?
No!
As part of our integration as long as your event fits the criteria above NSW Discover vouchers will automatically appear as a payment option on your event. You do not need to register any business information with us.
How do attendees get Discover vouchers?
Vouchers are available via the NSW Service app.
Users may be prompted to register through the app.
To learn more about applying for vouchers, check out the Service NSW FAQs page.
Vouchers are not provided through Humanitix or by event organisers.
How are vouchers used?
Please note: Only Discover vouchers are eligible to be used on Humanitix events.
Dine vouchers are intended for dining in at restaurants, cafés, bars, wineries, pubs, or clubs.
Discover voucher codes can be applied at the payment stage of checkout just above the card payment details.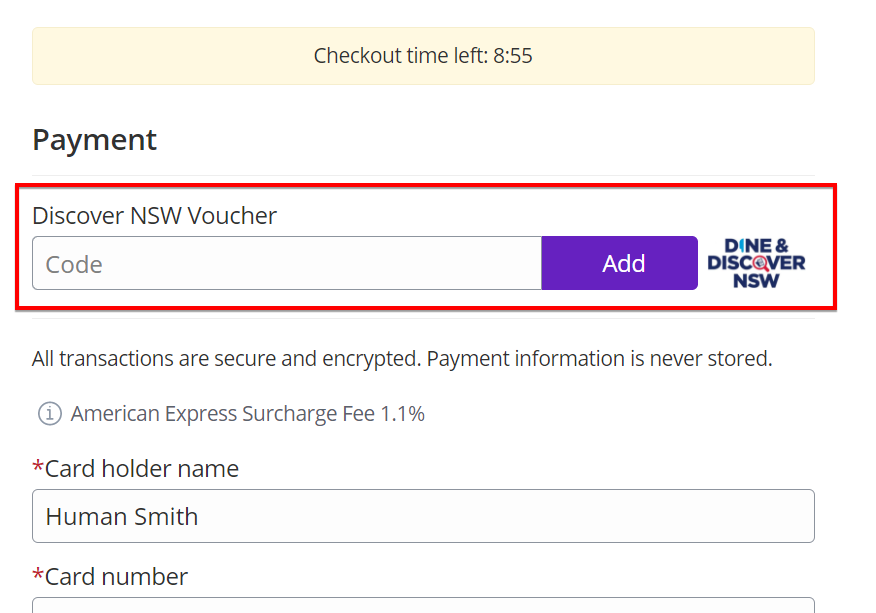 Only 1 voucher code may be used on a single order.
This $25 is deducted from the order total. The attendee must pay any amount outstanding (this includes any booking fee not covered by the $25 voucher)
Vouchers cannot be re-used, even if the total $25 balance is not used. The remaining balances of vouchers are void.
Vouchers / amounts paid via voucher are non-refundable.
How can I let people know?
We've put together a handy social media post you can download and share to your channels to let your attendees know about this awesome opportunity.
Download the post HERE
Can I use my vouchers for events after June 30th 2021?
Yes! The vouchers are based off transaction date so as long as you use the voucher before the 30th of June you can use it for valid events after this date.