Creating and Using Templates
Building a series of events and getting sick of rinse and repeat? You'll love our templates:

Event Page Styling
Ticket Types
Additional Questions
The templates you have created can only be accessed and used by you as the account holder and CANNOT be shared amongst
Permissions
.
1. Creating a template
Go to "Account >> Advanced >> Templates"
There are 2 ways to create any template:

Creating a new one from scratch;
Using an existing event as the source.

Hover over "New template" and select "From existing event";
Choose the event from the dropdown list and click "Continue";

You can then give your template a name and adjust the template, or simply click "Save" if you are happy with what's there;
Once the template is successfully saved, you will see it being added to the list like this:

Now this template is ready to be used/imported.
2. Setting a template as default (for all new events)
Currently you can only set templates as default for styling templates ONLY.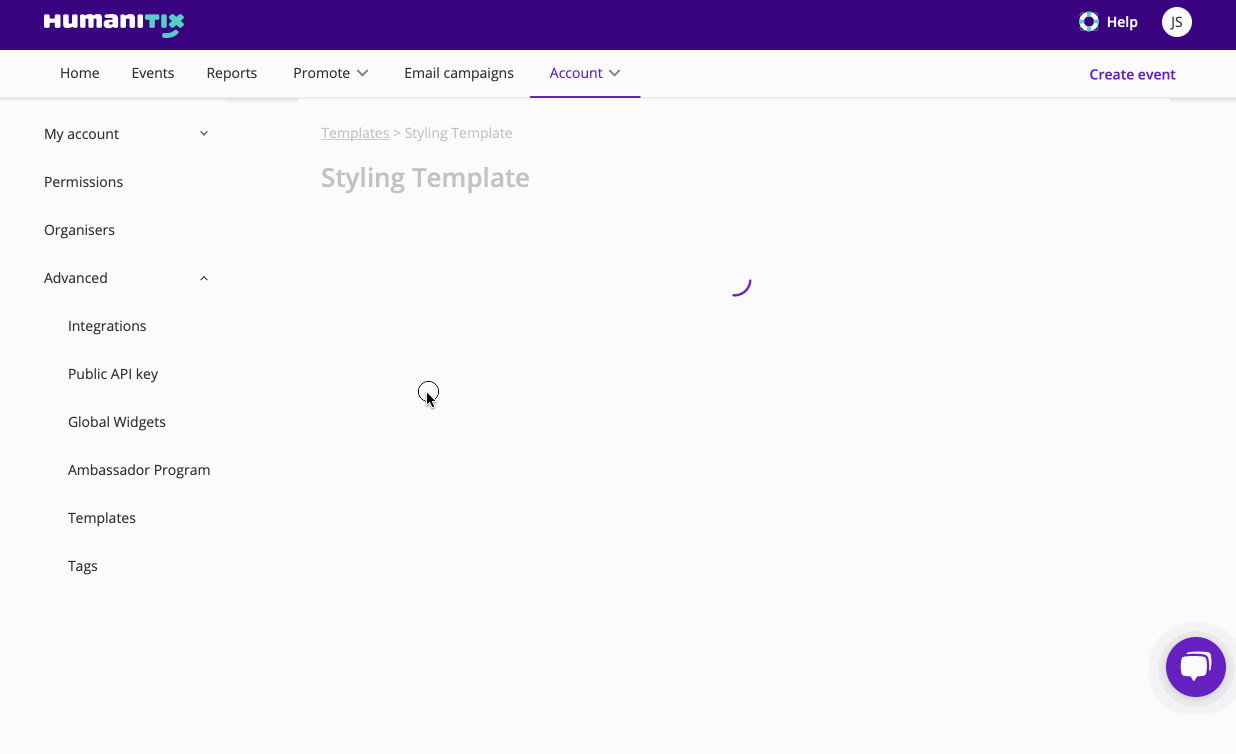 To set this up, simply create a template either from scratch or an existing event and make sure to tick the checkbox that says "Set this template as default".
3. Using/Importing a template
Head over to "Events" from the top menu bar and select the event you want to apply the template to;
Go to the relevant section of the event:

If you are importing an Event Page Styling template: "Design >> Styling":

If you are importing a Ticket Type template: "Tickets >> Ticket Types":

If you are importing a Ticket Type template: "Additional Questions":

Now simply click the "Import Template" button to the right and select the right template.
---
---