Allow attendees to refund and cancel their own tickets
Make managing your event a breeze and create a seamless experience for your attendees by allowing them to refund and cancel their own tickets as part of our 1-click ticket manager ✨
Step one: Set your Refund Policy
You can set a refund policy via the Basic Information page of your event. Select one of the policy options under the Payments section.
This policy will determine up until when your attendees can refund their own tickets.
Note: You can still manually process refunds on your attendee's behalf outside of this policy.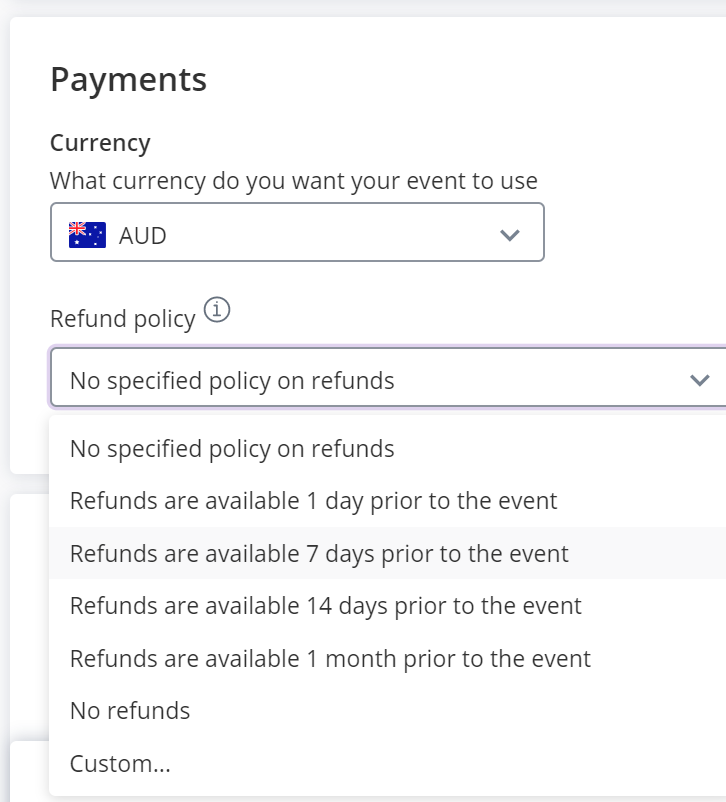 Custom refund policies cannot be used. If you wish to offer a custom policy you will need to manage these refunds manually.
Step two: Enable automatic ticket cancellations for your event
Head to the Settings page under the Advanced tab of your event and toggle on this feature.
If you have not already selected an appropriate refund policy you will be prompted to do so.

How can attendees refund their tickets?
Accessing the refund portal
There are two ways attendees can access the refund portal for their tickets
1. Click "Edit Order" on their order confirmation email and navigate to the "Refunds" tab.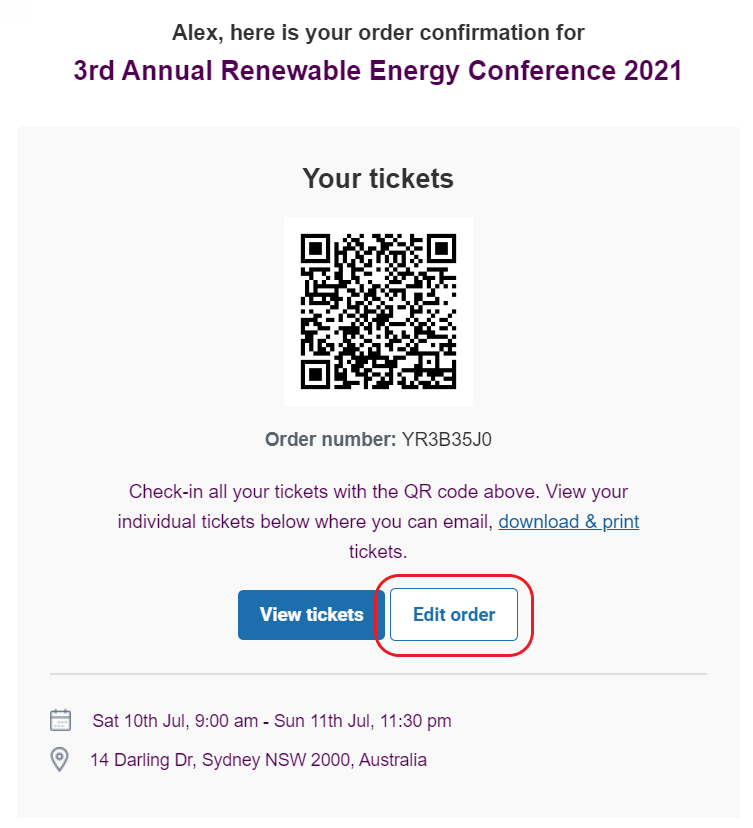 2. Use the "Contact Organiser" form on the event page or confirmation email
Attendees can submit an I want to request a refund enquiry and fill in their order details.
They will receive a confirmation email with a link to access the refund portal.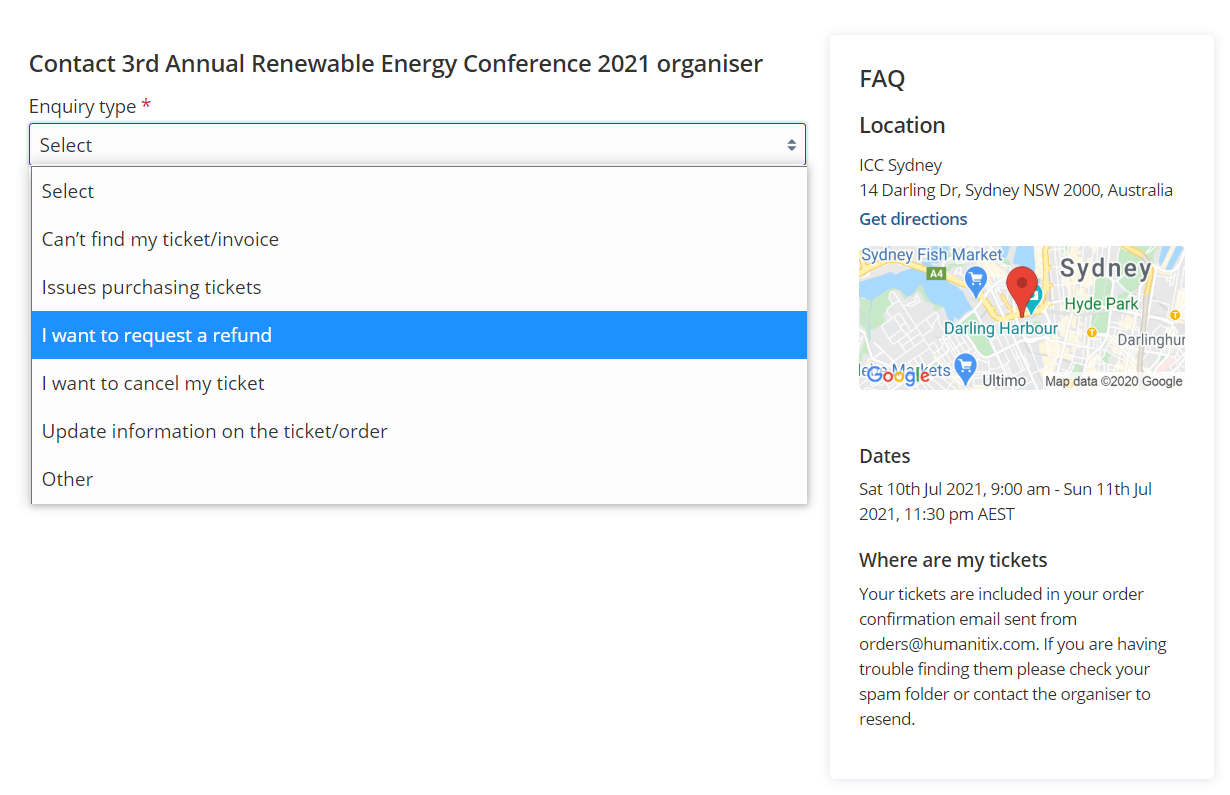 If an attendee provides a different email to the one their tickets are registered with they will not be prompted to refund their ticket. A refund request email will be sent to the organiser instead.
Using the refund portal
Attendees can:
1. Select which ticket(s) they would like to cancel/refund.
2. Choose to donate the booking fees of their order - this is up to them!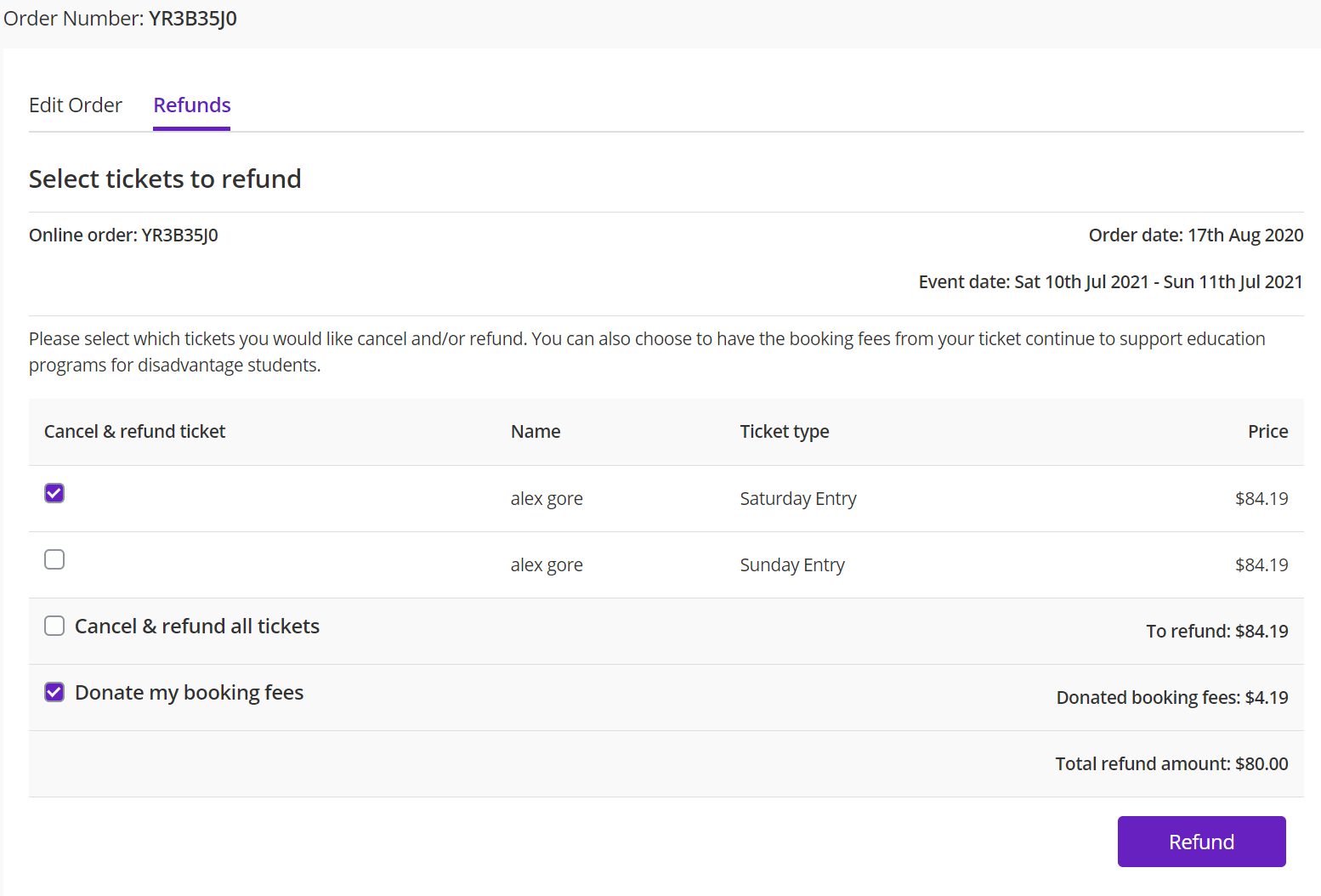 Refunds can take 2-5 business days to process.
---
---