Manage your online event content using Virtual Event Hub
Introducing a great way to easily, and securely, showcase your online event using our brand new feature - Virtual Event Hub.
Both free and paid events can use the hub to manage their online content.
Watch tutorial video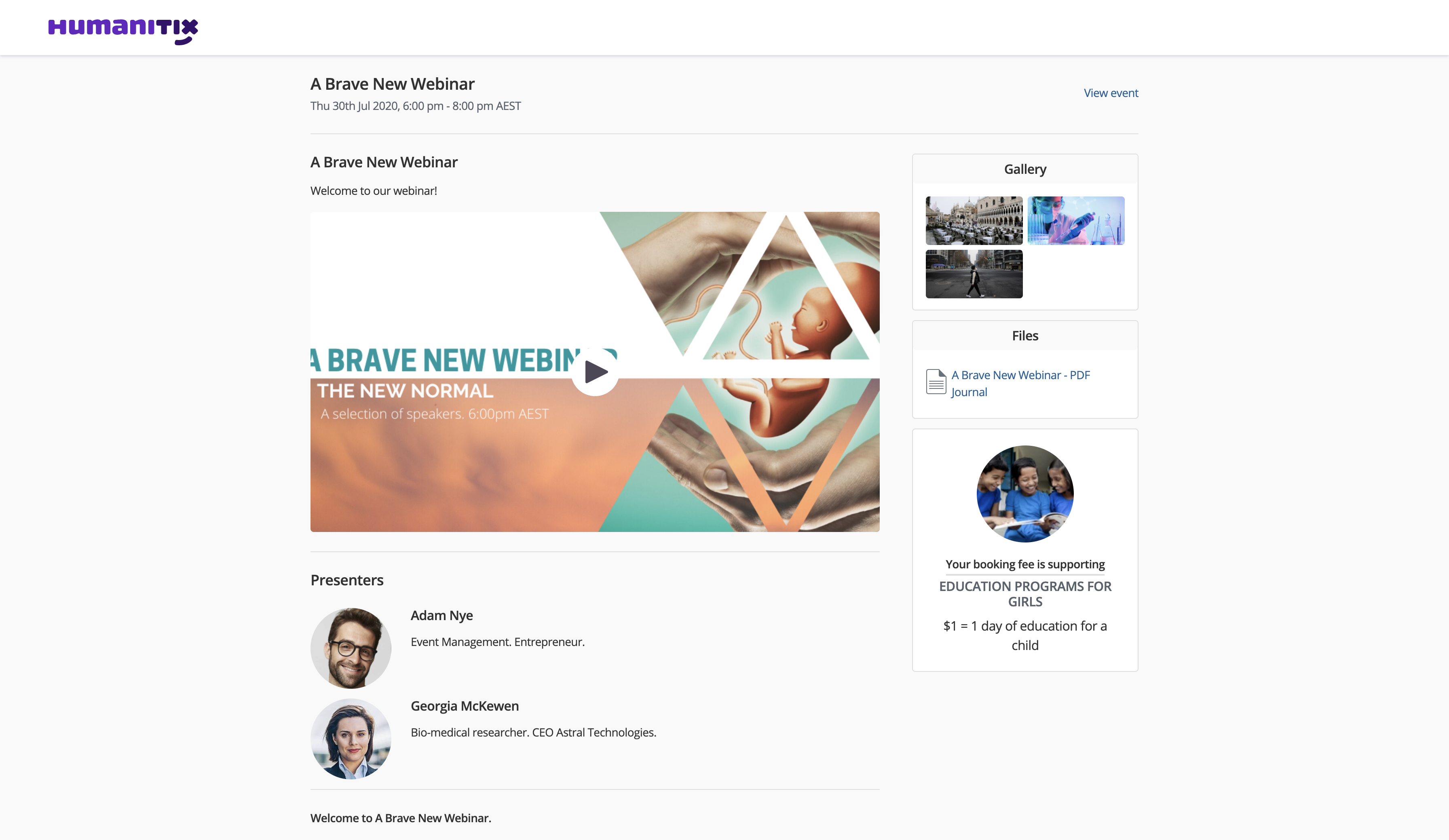 Virtual Event Hub is a dedicated landing page that lets you share the link to your webinar. You can also control certain content to be available only to your attendees before or at a certain time.
To set it up, simply follow the steps below:
1. Create an event
Make sure you have selected "Online" as the location. If you have already created an event, you can change the location in "Basic Information" from the side menu bar on your left.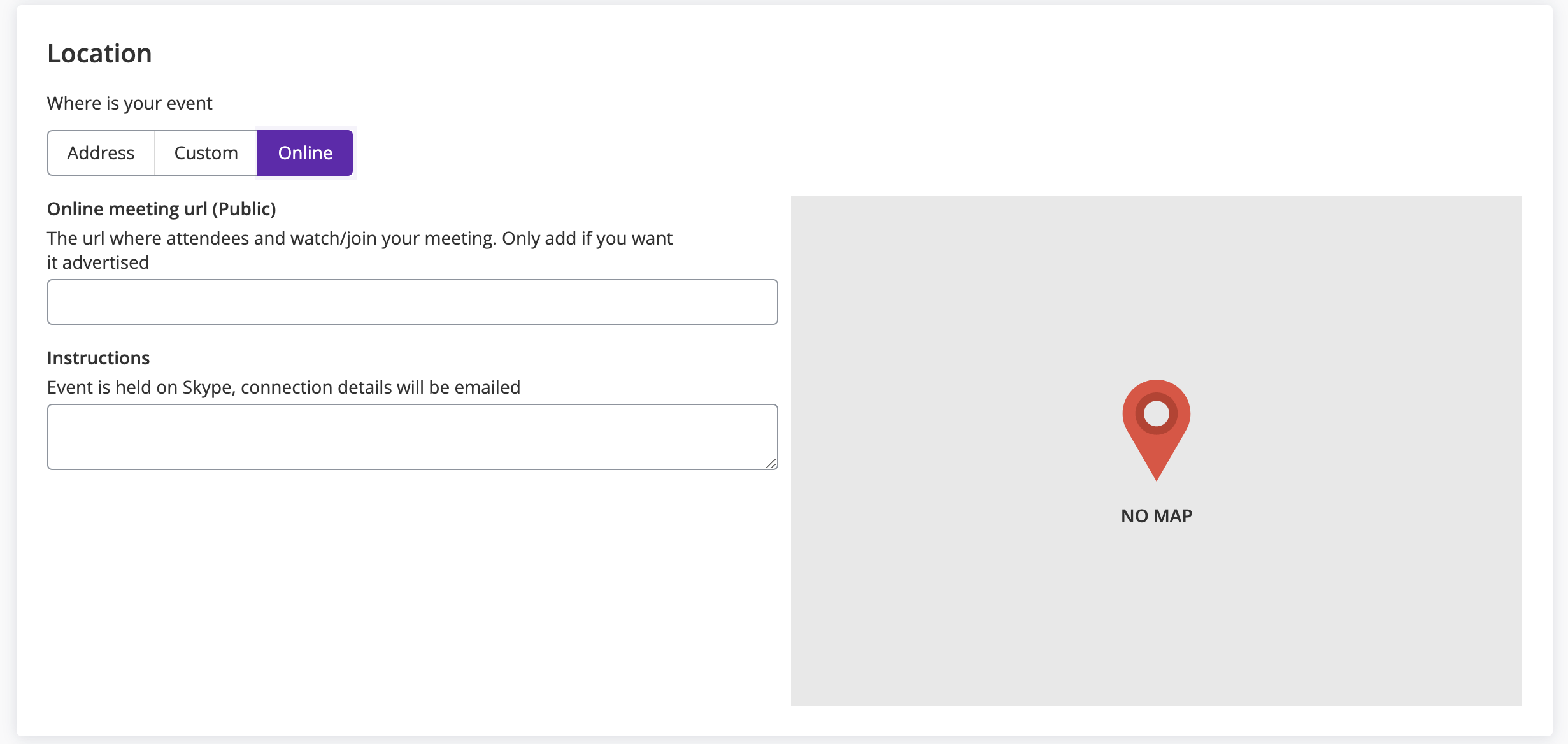 If you are creating a new from scratch, you will be prompted to create a VEH after saving your draft online event with this pop-up, like so: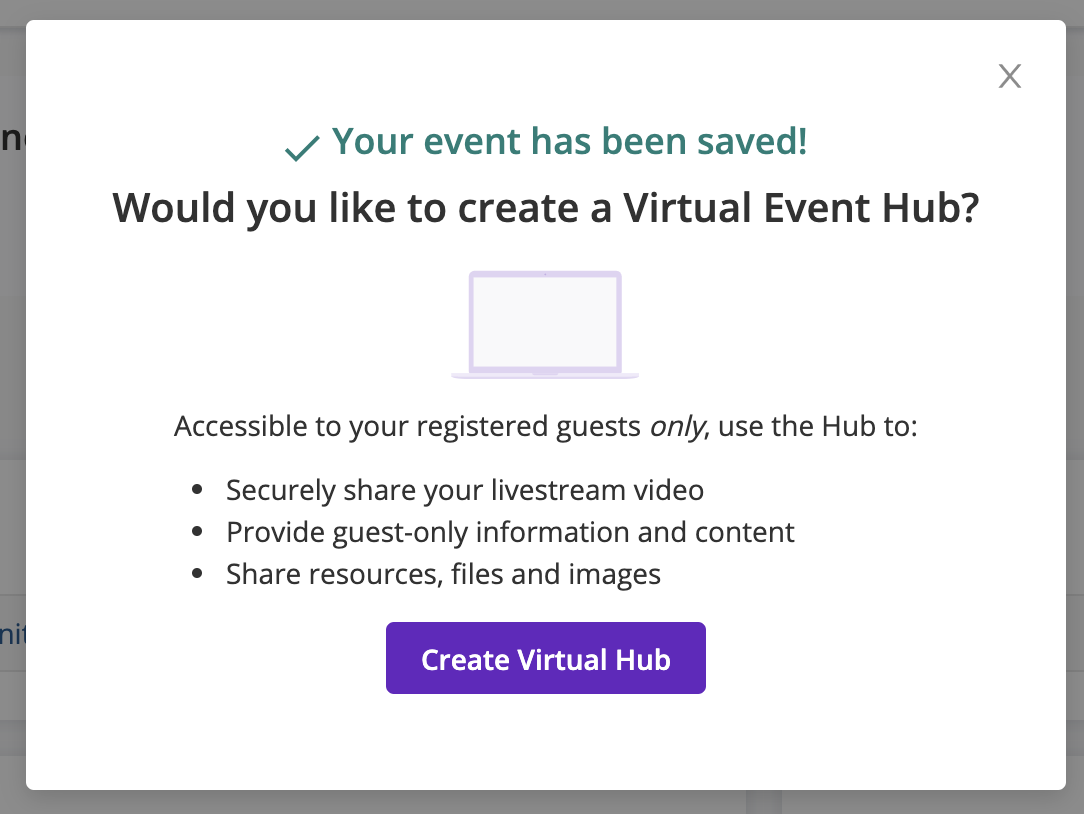 2. Set up the Virtual Event Hub
The Virtual Event Hub can be found under "Promote >> Virtual Event Hub" from the side menu bar.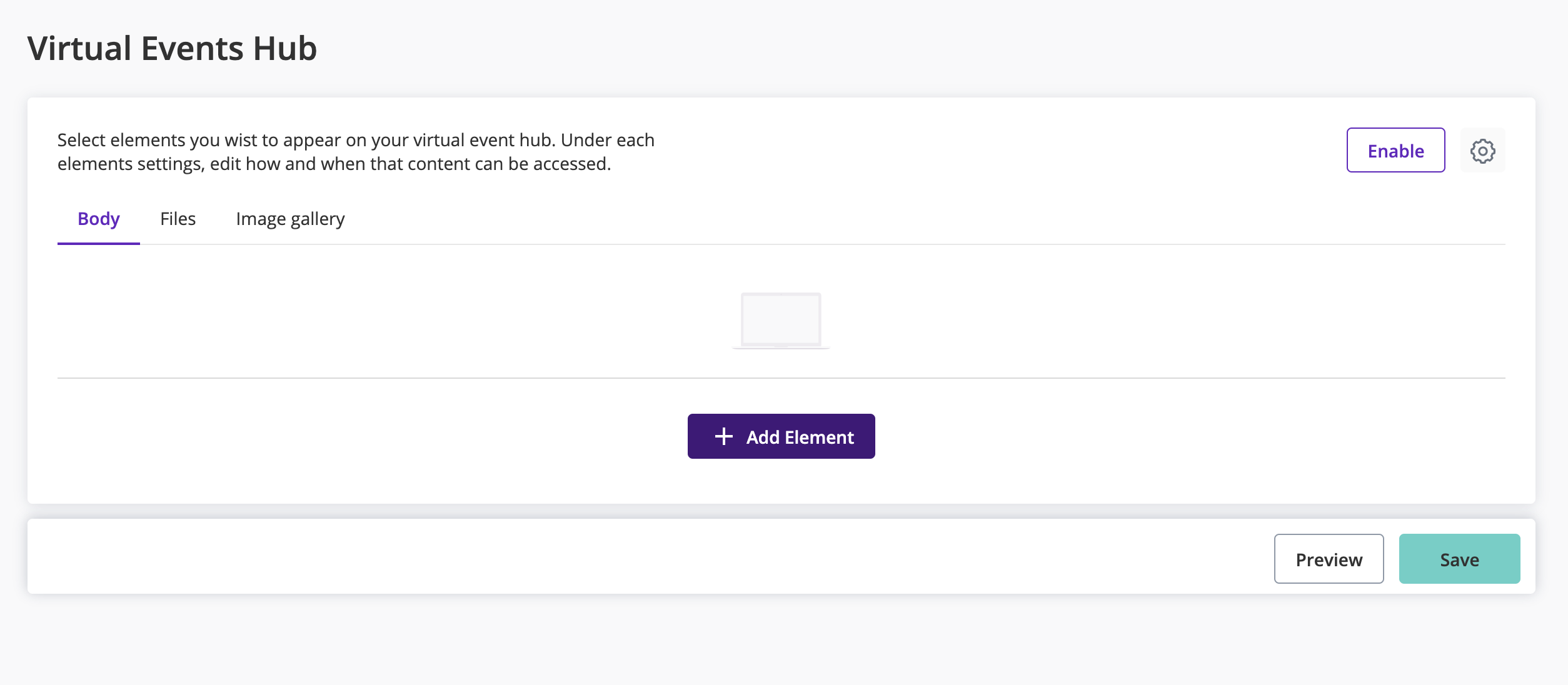 You can include multiple elements to the body of the hub page:
Add Text
Add Presenters
Add Live stream link or pre-recorded video embed
For live streaming such as Zoom, Facebook Live, Google Hangouts, best to use the Link tab;
For pre-recorded videos such as YouTube/Vimeo, best to use the Embed tab.
You can also reorder the elements by clicking the up and down arrows.
3. Link or upload Files (optional)
The virtual event hub is also a great way to deliver additional files or materials for your online event: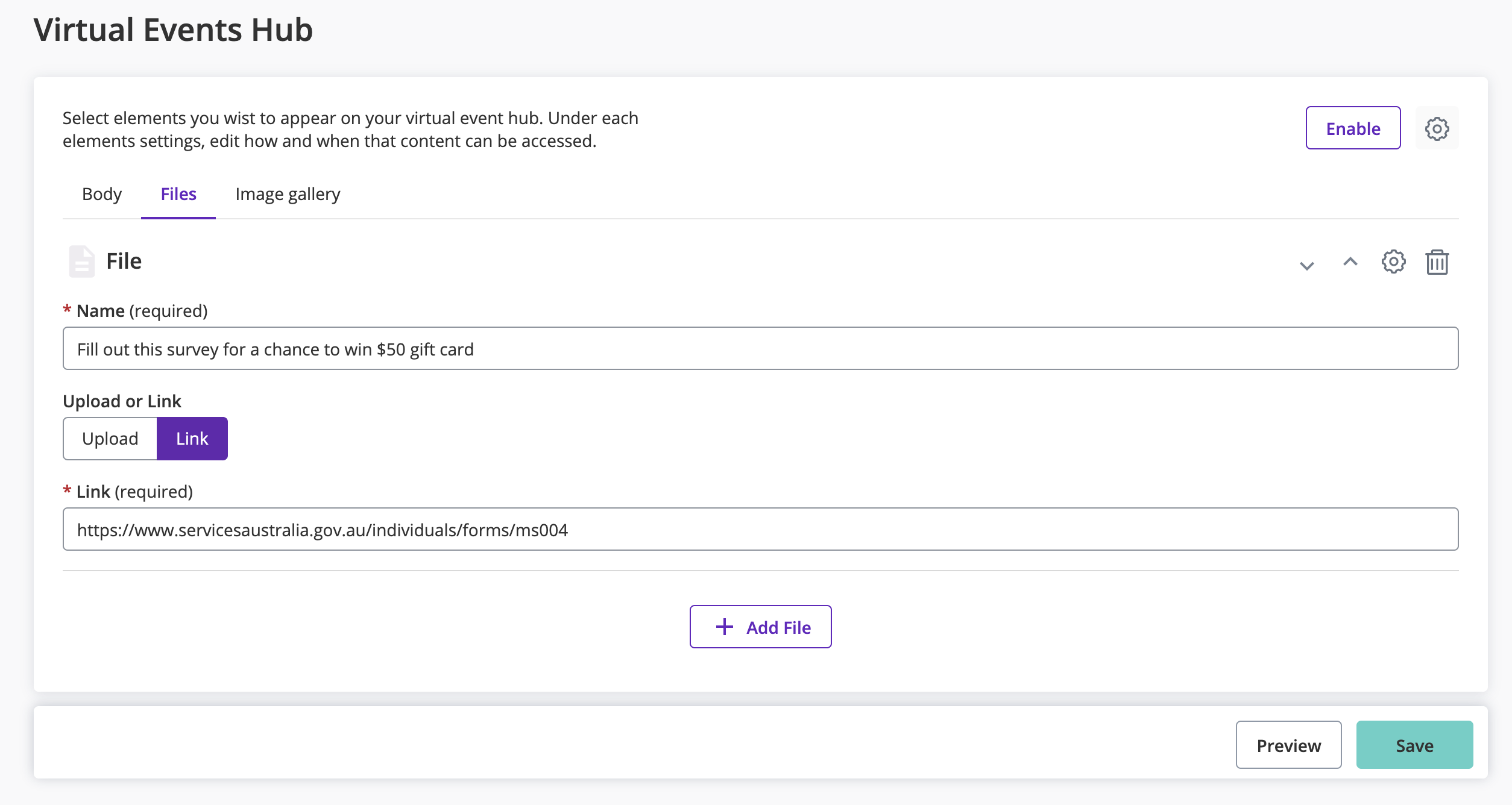 4. Add an Image gallery (optional)
If you feel like giving it some extra colour and context, you can do so by adding images of your choice: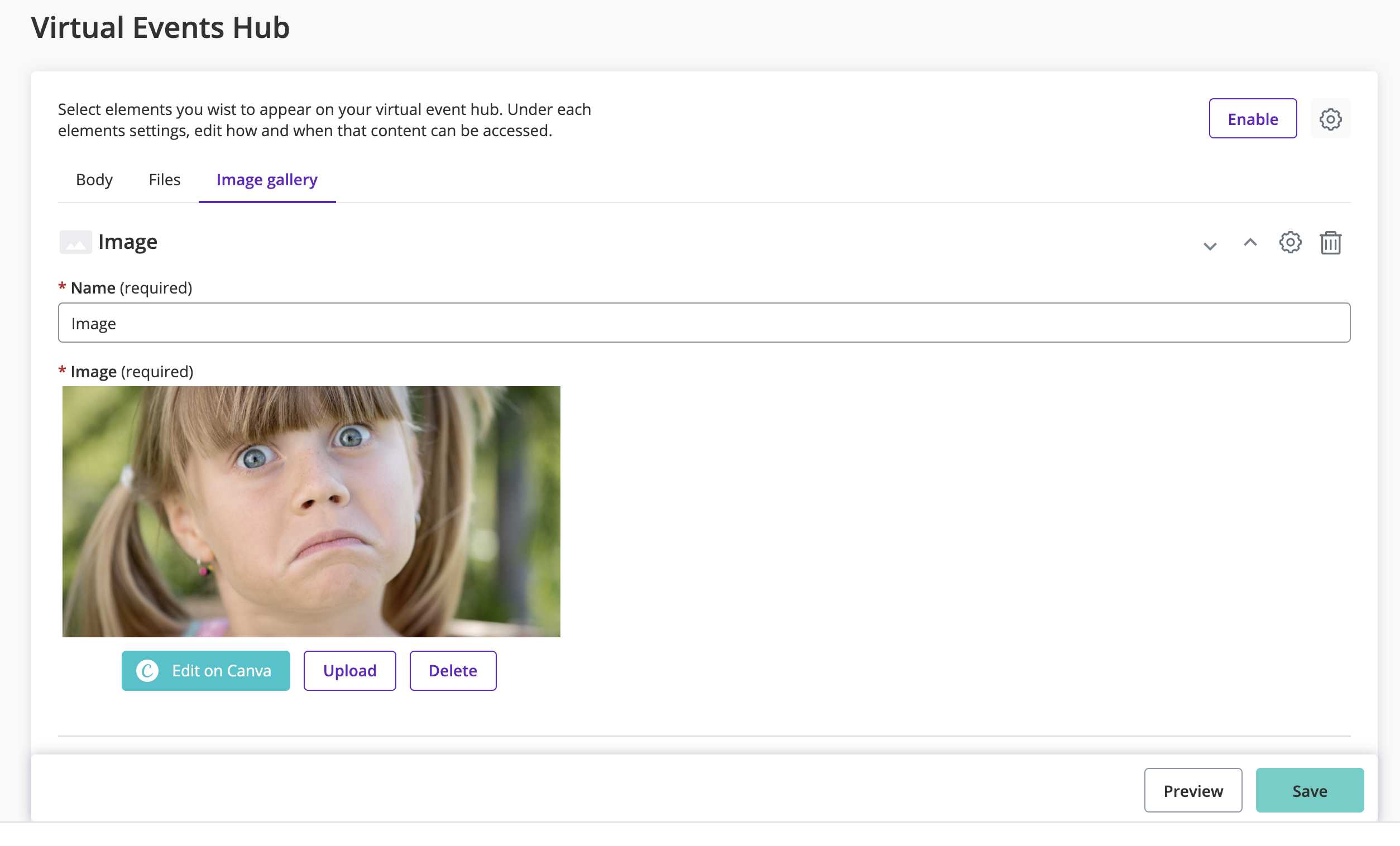 5. Control who sees what and when (optional)
All content we include on our hub, including the hub itself, can be restricted both by date, and by ticket type, so we can control who sees what, and when.
Look for the settings icon (gear/cog-shaped) towards the right side of your screen.
You can control this for the entire hub:

You can also control this for a specific element in the hub

6. Preview the hub
You can preview the hub to show all content you have included, or, if you do have viewing restrictions in place, you can preview the content as if you were a particular ticket holder, accessing the hub at a certain time.
Please remember to Save before clicking Preview to see the most updated changes.
7. Enable/Disable the hub
To go live you will need to click Enable to enable the hub first: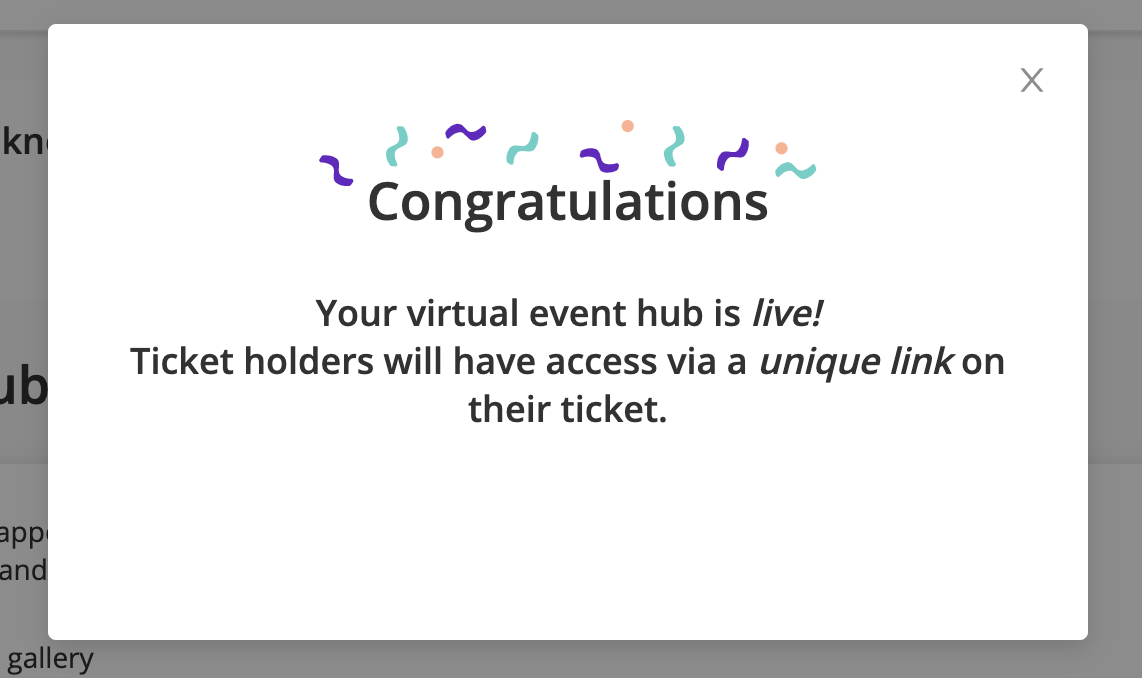 If you no longer want the hub to be accessible, simply click Disable:

How do my attendees access the hub?
Ticket holders can access the virtual event hub by clicking on the Online access link on their confirmation email and digital ticket. This is a unique link, that only one person may access at a time.
---
---