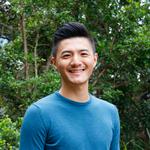 Updated by Jeremy Tang
The Humanitix App is completely free and is designed to help event organisers easily manage check-in at their event, or keep an eye on how events are selling while on the run. Don't worry if people don't bring their tickets/QR codes on the day, in the app you can easily search by names, or scan their QR codes. Customers can print out their tickets, or show them on their phone, either way the app will pick it up:)
Before the Big Day
1. Download the app on your scanning device(s) and make sure they are fully charged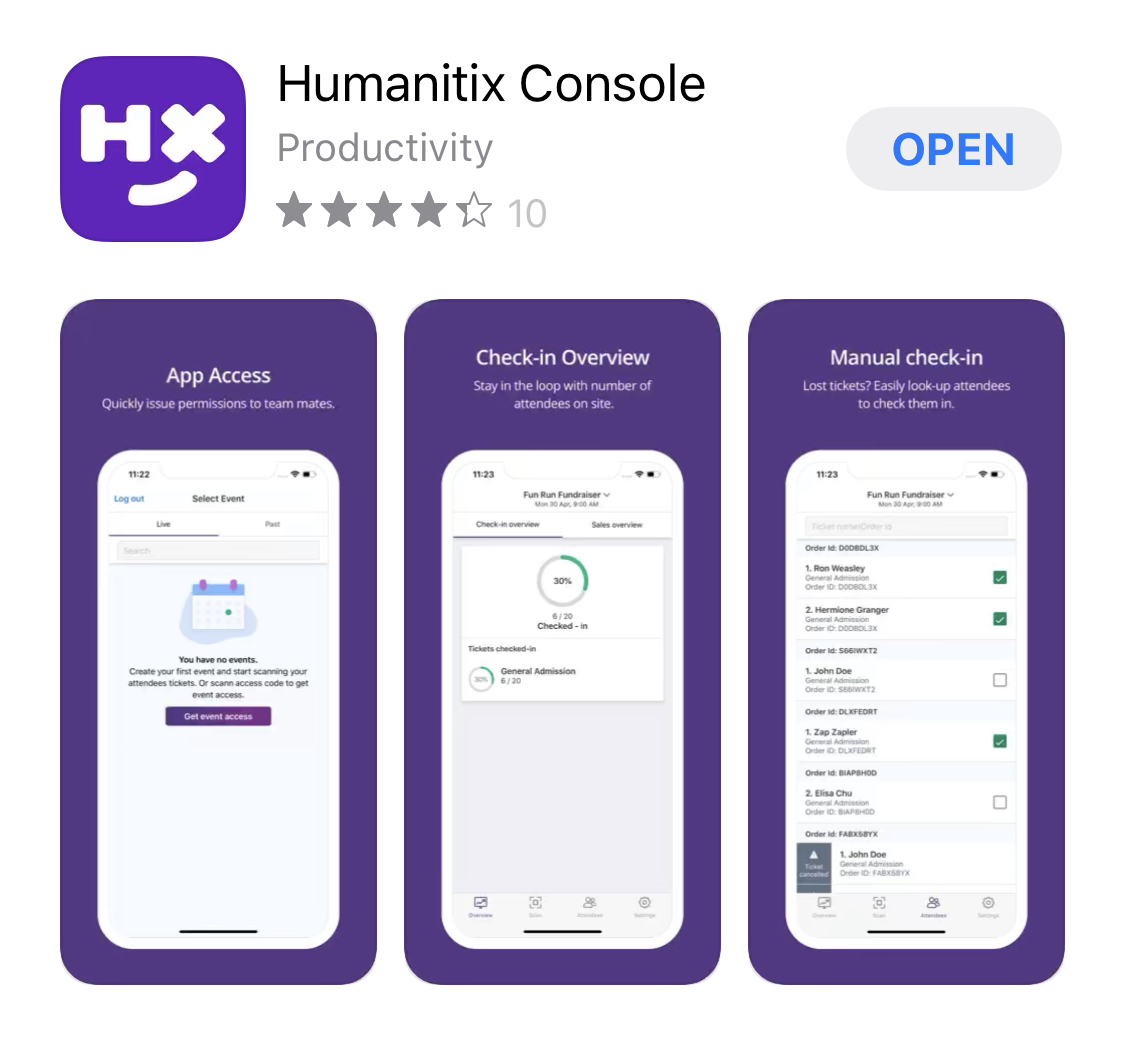 Pro Tip: this sounds rather redundant but surprisingly the best of us would always forget: please bring additional power packs/chargers as well as the right cables just in case. If you have volunteers and they are using their own devices to help you scan, make sure they do the same.
2. Double-check the internet connection on-site or consider using Offline Mode
If you're having trouble loading the app, it's likely your device is connected to a WiFi that has a firewall. Please try running the app off of your mobile data instead.
For optimal use of the app, please make sure you have reliable internet connection at your event location. If not, we do have an "Offline Mode" you can switch to but since it's offline, it will potentially allow you to scan one ticket multiple times if you have more than one person scanning.
To use "offline mode", do this beforehand and simply follow the steps below:
Make sure you have an internet connection (if you are using multiple scanners you need to do this with all of them before going out of internet coverage);
Once you are logged in, tap into your event and then go to "Settings >> Offline check-ins >> Toggle ON";
You will notice a yellow bar now appears at the top which indicates "Offline Mode On"
Now you can scan without the internet :D
On the Day
1. Get your scanners scanning ready
When your scanners arrive, ask them to open the Humanitix Console app and sign up (if they haven't);
Get them to log in and click "Get Event Access" - this should be the first thing they see when they are logged in like so: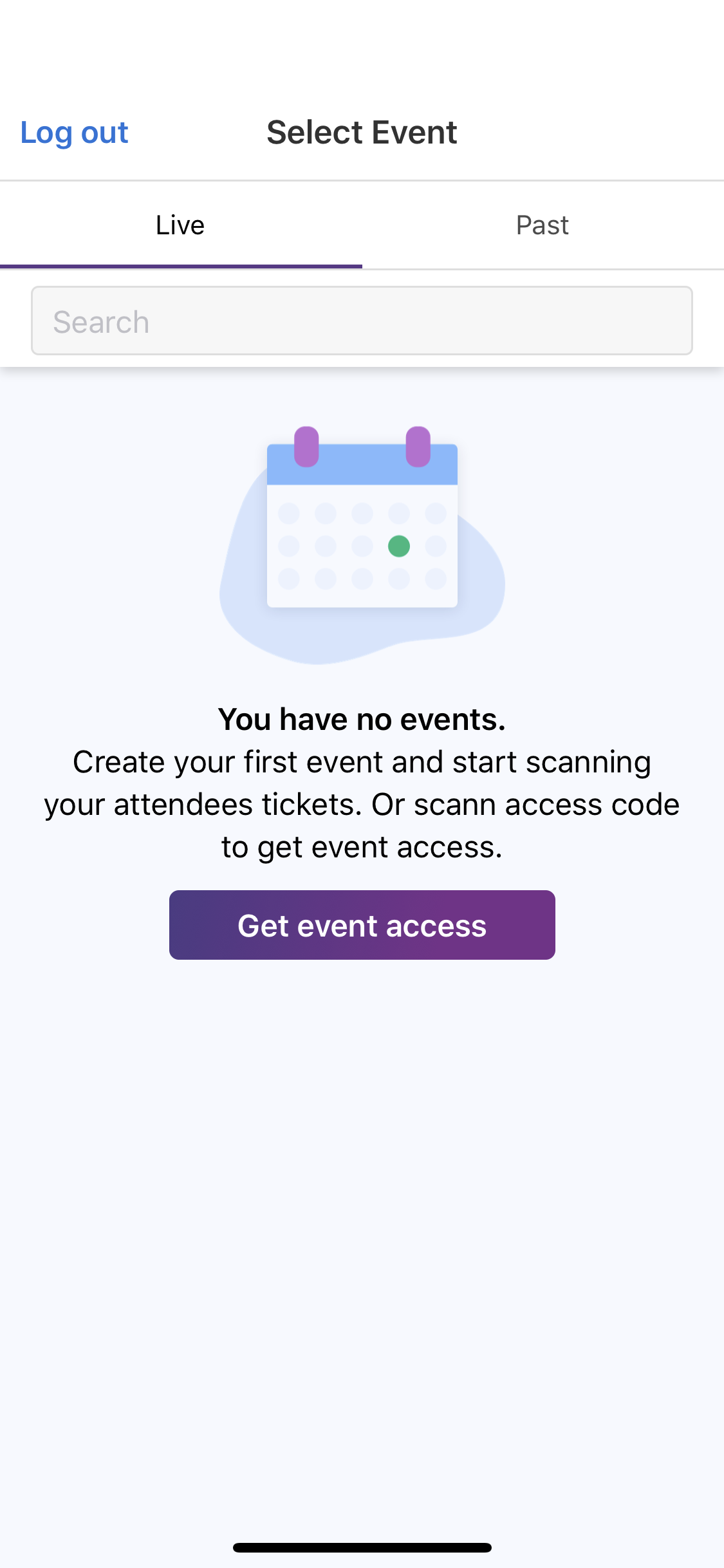 Now on your phone, tap into your event (and select the correct date if your event is recurring) and select "Settings" from the bottom of your screen: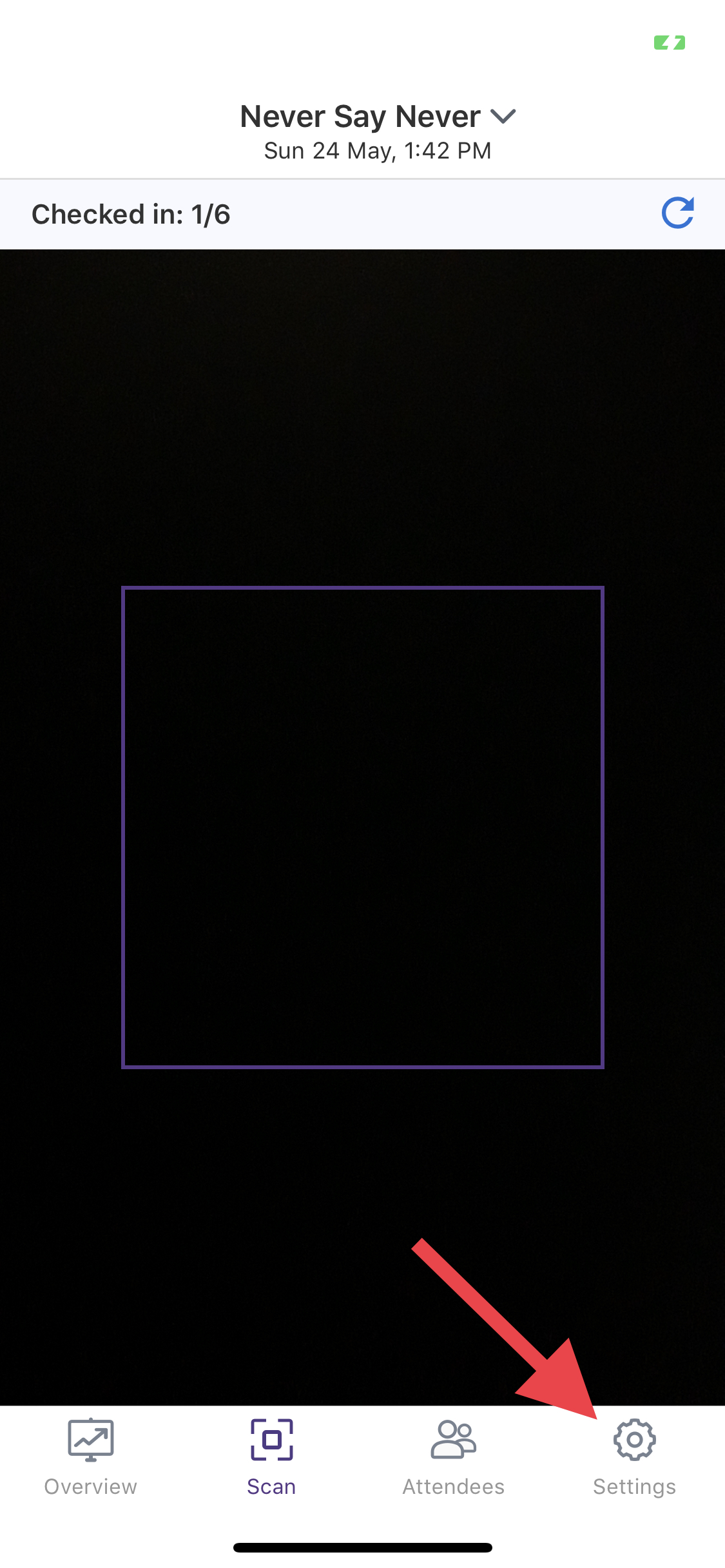 Then tap "App Access" and ask your scanners to scan this QR Code so they can access the event:
By scanning this QR code, your scanners can then check people in but they won't be able to access any other information about your event such as your ticket sales.
| | |
| --- | --- |
| What you see: | What your scanners see: |
| | |
2. Ready, set, start scanning!
Before the crowd arrives, it is always a good idea to make sure everyone is on the same page. Make sure you:

Have tapped into the right event;
Have selected the right date/time;
Are on the "Scan" page (the second option from the bottom menu).

When you are scanning, keep an eye on the message showing on the screen:
| | | | |
| --- | --- | --- | --- |
| Scanned Successfully. | Already checked in at... | Ticket is not for the selected event | Ticket is not part of this session. |
| This is what you want :D | :( | :( | :( |
If for some reasons you can't scan someone's ticket or they have forgotten to bring their ticket, you can go to the "Attendees" page and:

Find the person by searching for their name;
Check the box next to their name to manually check them in: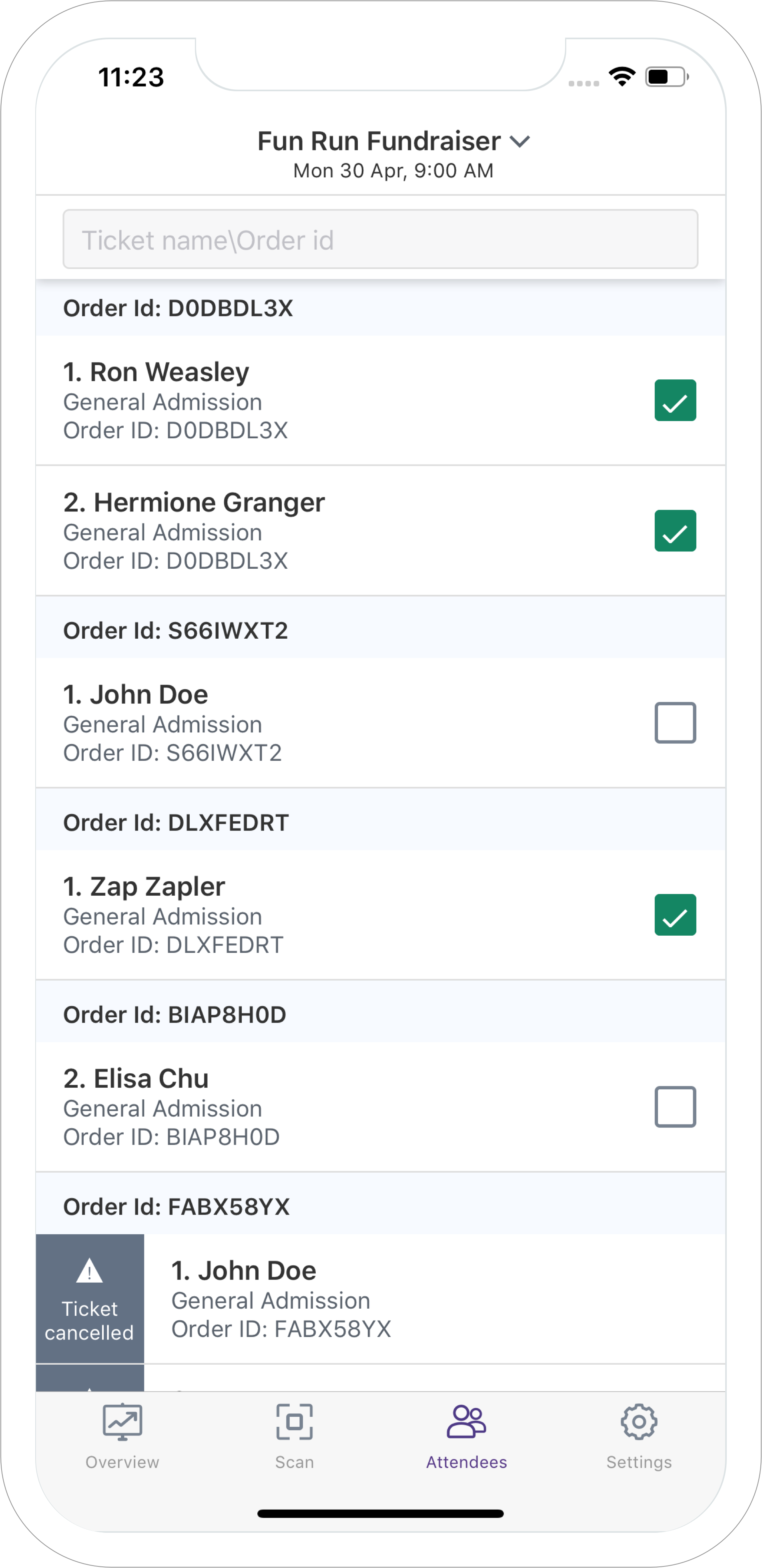 Bonus Feature (Optional)
Do you want to prompt your scanners when certain attendees are checked in?
You can set messages to appear when different tickets are scanned to better inform your staff on the day.
To set this up, simply head to your event in "My Events" and click "Manage Attendees >> Scanning Messages":
In "Heading", give a name to each of your customised messages so you can recognise what they are for;
Select the date(s) this message applies to;
In "Applies To", choose if you'd like to selectively show this message only when certain tickets are scanned (checked in);
Put the relevant message in the message area.
For example, I have created a ticket type for my VIP who are sitting at a table. When they are scanned, I want my scanners to show them where their table is. I will then set up the scanning message on my desktop like this: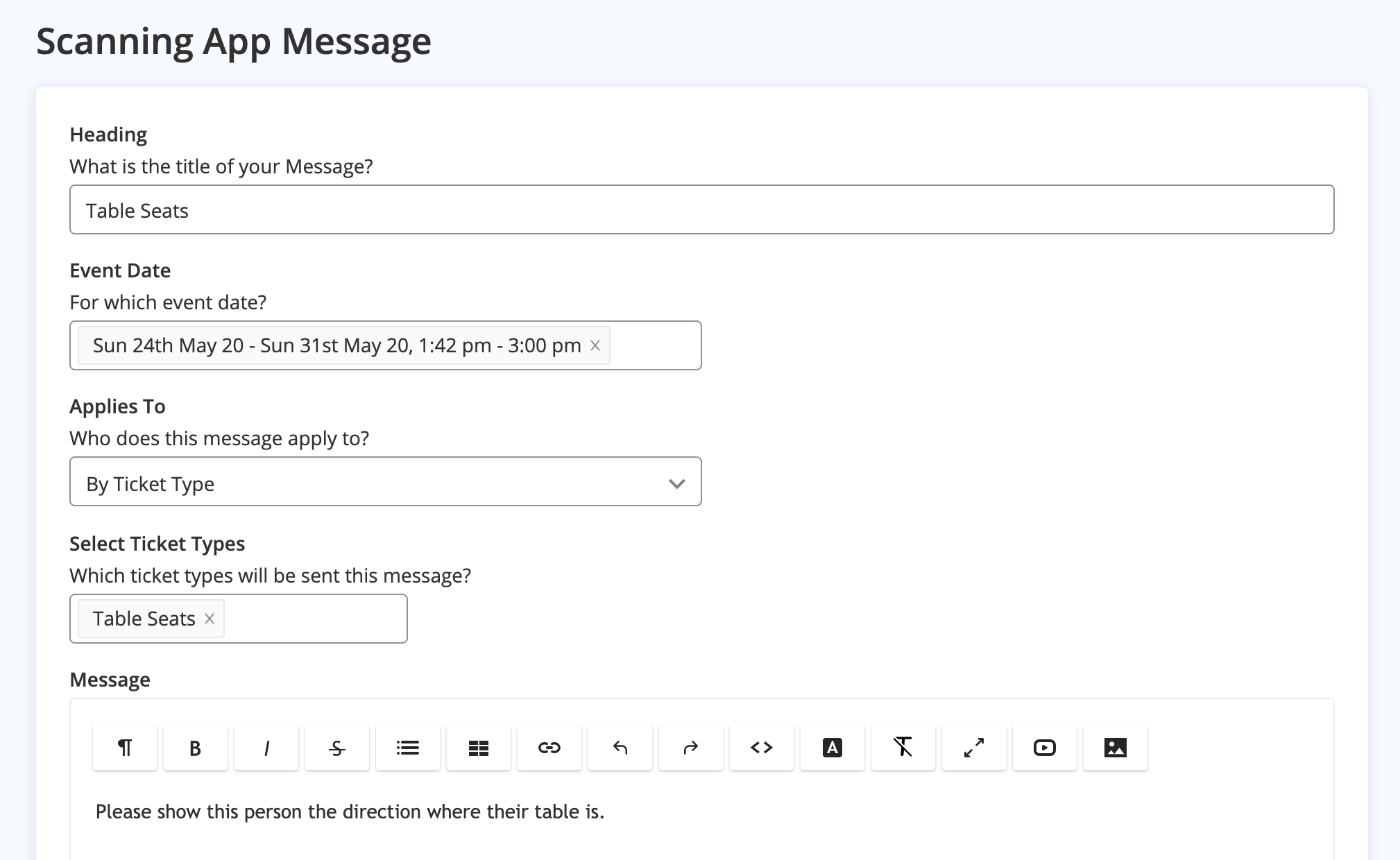 Then when anyone with the "Table Seats" ticket type is scanned, a message will appear on the screen of whoever will be scanning them like this: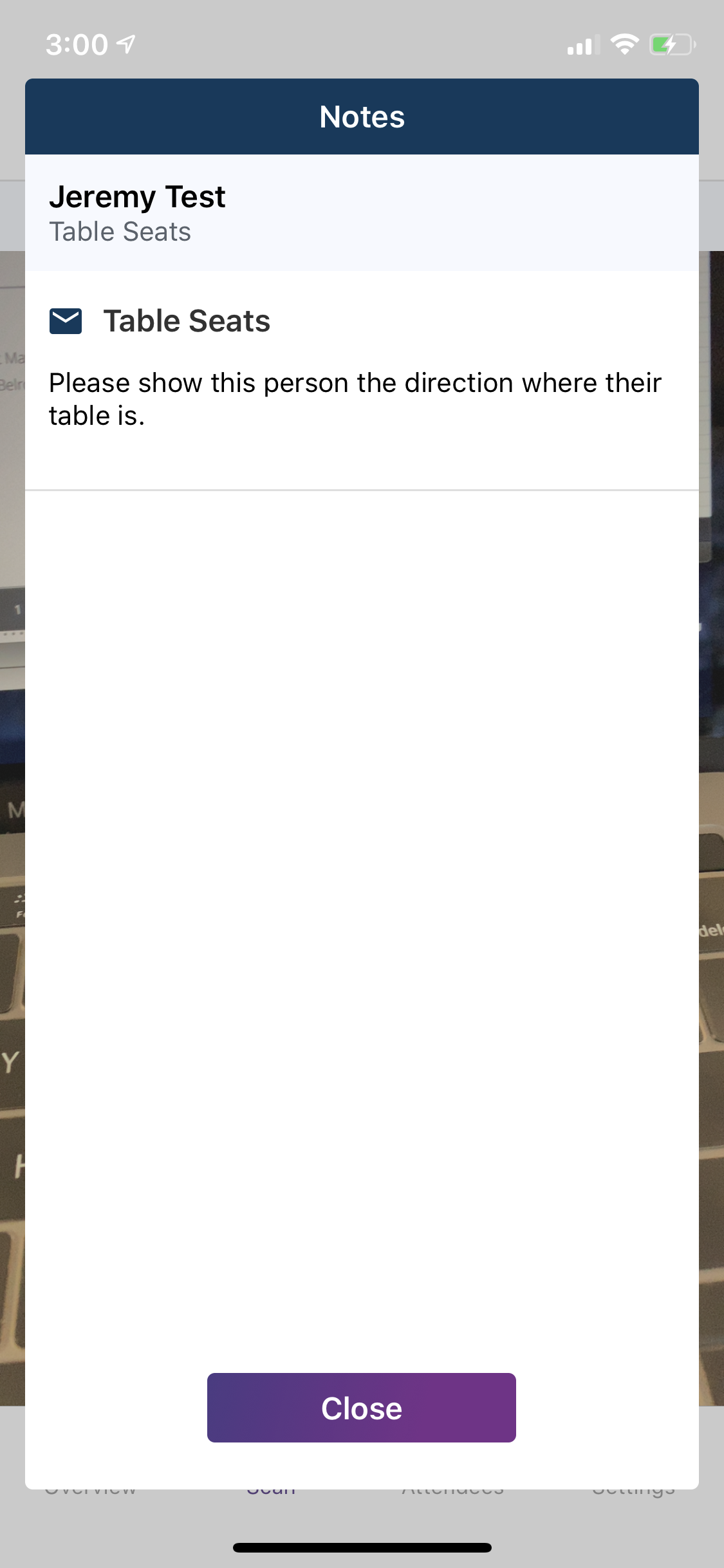 Troubleshooting
The app just crashed. What do I do?
Oops! Sometimes bad things happen but no worries simply relaunch the app and everything should be fine again :)